This feature is currently in beta
In this article, you will learn about the differences between Team Member and Booking custom fields.
Team member fields
Team member fields are custom fields that can be used to categorize users in Travelperk. They can be particularly useful when importing organizational structures or unique identifiers from other systems.
However, it's important to note that team members' custom fields cannot be modified when booking a trip. Instead, they can be used for reporting purposes on trips that have travellers with these custom fields. Admins can create team member fields, which can then be assigned values either manually in the user's profile or in bulk by uploading a CSV file
When to use a team member field?
We recommend using team member fields in these scenarios,
When importing organizational structures of your company that aren't available in Travelperk. This might include business units, departments, or teams.
When importing identifiers from external systems, such as an ERP system identifier.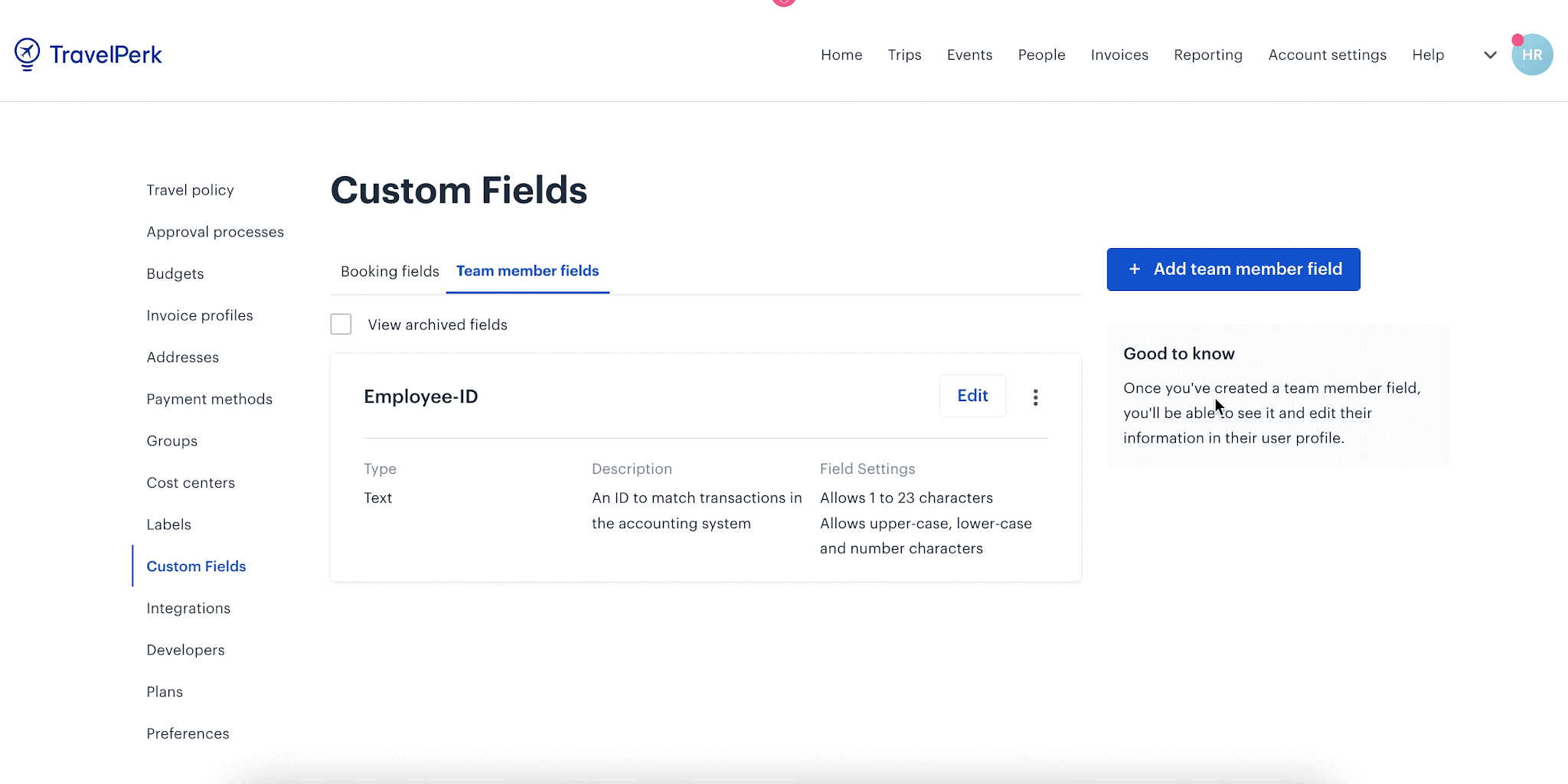 Booking fields
Booking fields allow for additional categorization of trips. Admins can choose to create select fields (with a list of predefined options) or free text fields. They can also customize the fields by making them required or limiting the number of characters that can be entered.
Bookers will be prompted to provide the required information at the end of the booking process.
For example, you can add a custom field with a bespoke field name (eg: Includes breakfast)
Intention here is to track in reporting if you already chose to add breakfast to your accommodation booking
In this case, if "yes" is answered in the custom field, it does not mean that breakfast will be added to your booking
Please note that Custom fields are not to be used as special requests
When to use a booking field?
We recommend using booking fields in these scenarios,
When wanting to collect extra information about the trip. For example the reason for Travelling or special requests
When categorizing your trips to cost structures for your company. This might include projects or customer codes.