If you are currently using more approval flows than allowed by your plan, you have two options to consider:
Option 1 - Archive the exceeding approval processes
You can review your approval processes, decide which one(s) to keep "active" and "archive" all the others. 

Remember:
Starter plan: You can have a maximum of 1 active approval.
Premium plan: You can have up to 10 active approvals.
Find out how to archive an approval process.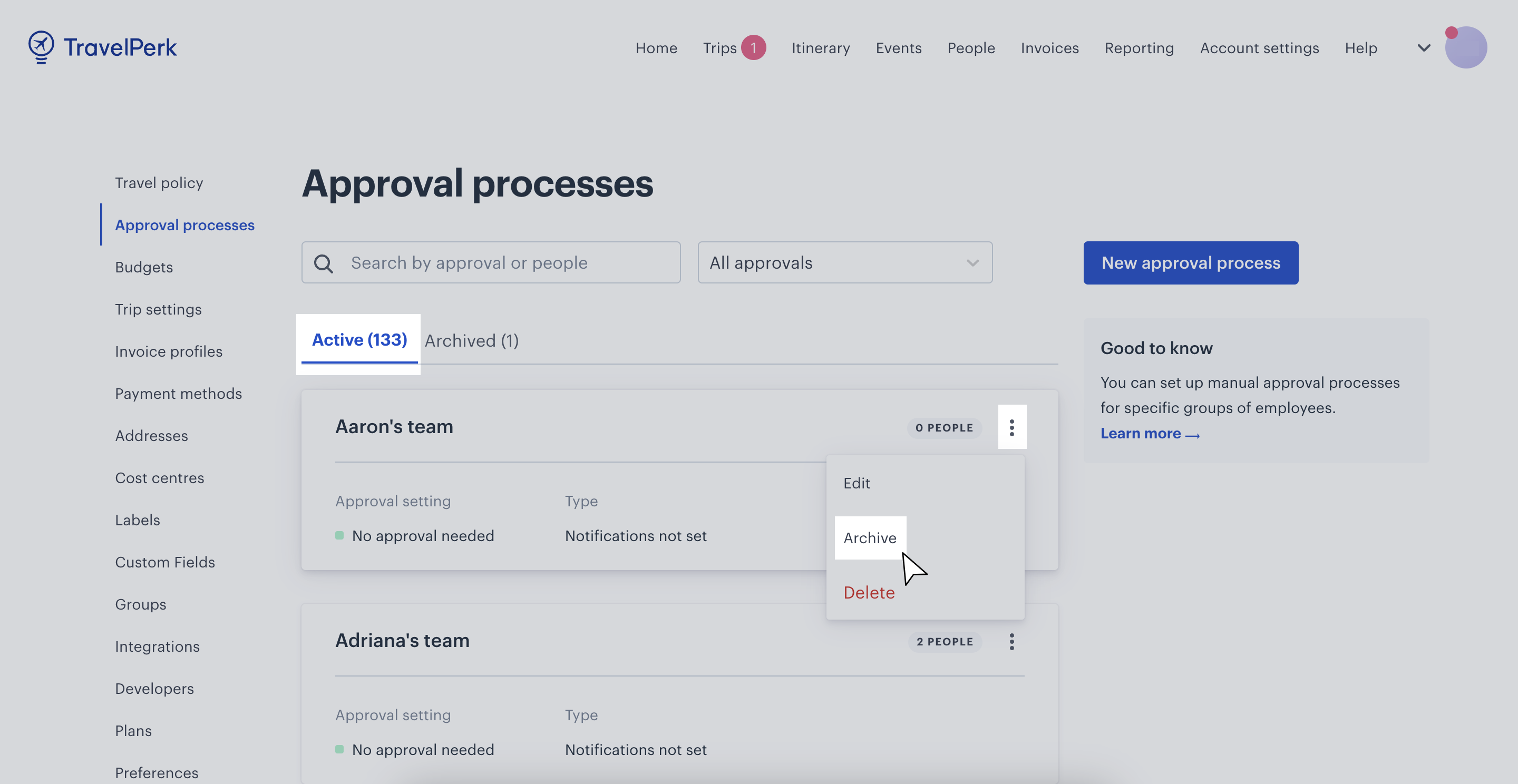 Good to know: You can keep as many "archived" approvals as you need. They will remain saved as drafts. You will be able to archive or unarchive approval processes anytime you need.
Option 2 - Upgrade to a higher plan
This way, you will automatically increase the number of approvals you can use:

Premium: You can have up to 10 active approval processes.
Pro: You can use unlimited active approval processes.
By upgrading, you will also unlock several other benefits. Find our more about how our plans compare. 
Ready to make the change? Check out how you can upgrade your plan.

Good to know: From April 26th, 2023 onwards, we are introducing some changes to our approval section. As a result, you will always be able to see how many approvals you have left in your plan and won't be able to create any approval beyond the limit set for your plan.