Thanks to the integration with Divvy, our US customers will be able to manage travel expenses more efficiently.
Divvy provides expense management software and smart corporate cards via a single platform. With Divvy, the finance department gets real-time visibility into their company spend, and flexible controls that prevent teams from going over budget. And with TravelPerk, this control extends to business travel.
This article provides you with step-by-step guidance on how to integrate your Divvy company's account with TravelPerk.
Who can use this integration?
This integration is available to all Premium and Pro users. Please note that you need admin access to both Divvy and TravelPerk in order to set up the integration.
Integration Guide
1. If you haven't yet logged into your TravelPerk account, do it now, and click on Integrations under the Account settings in the upper menu or follow this link.
2. In the list of integrations, find Divvy and click on Set up.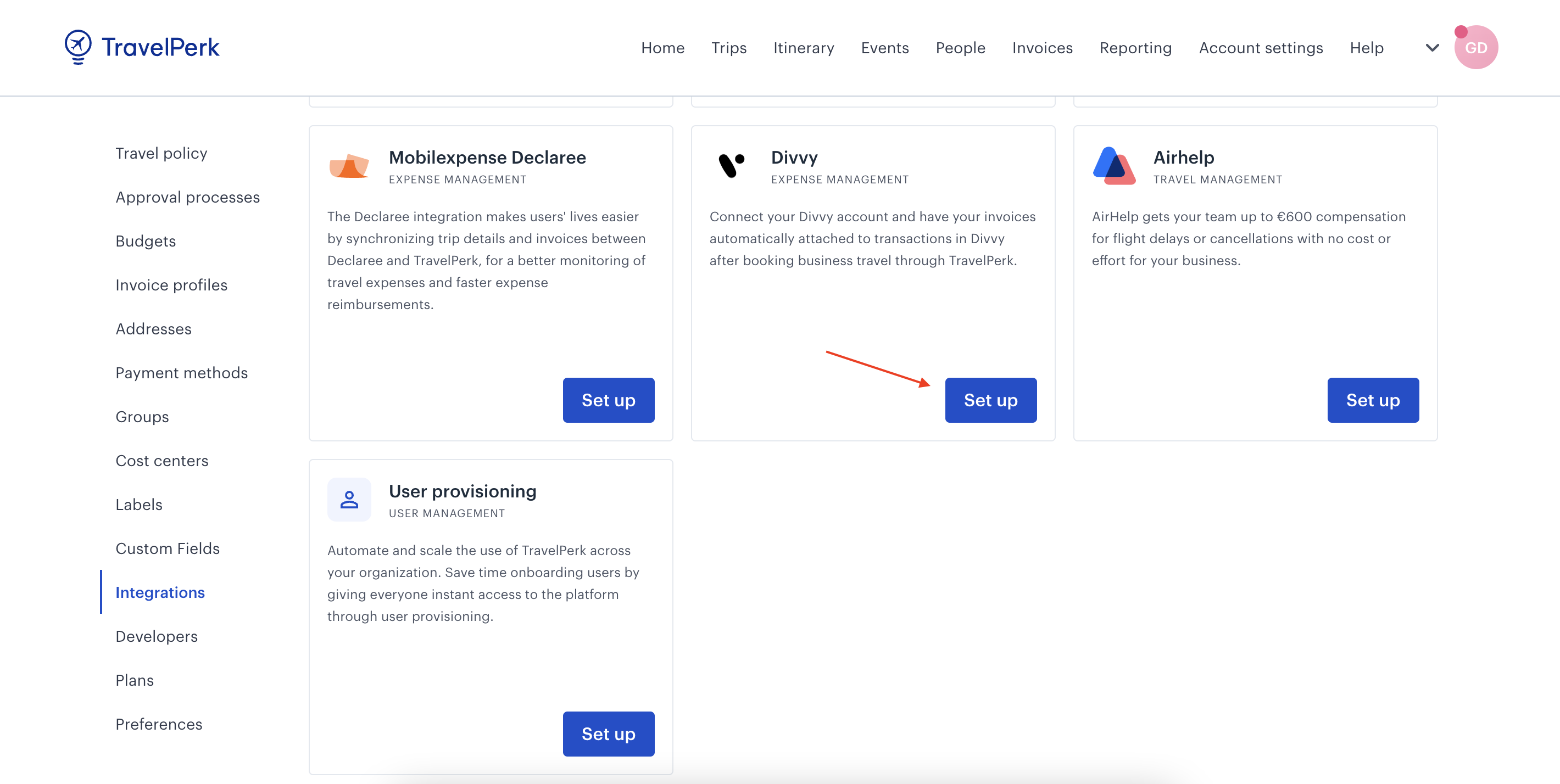 3. On the Divvy page that opens, click on the Enable button.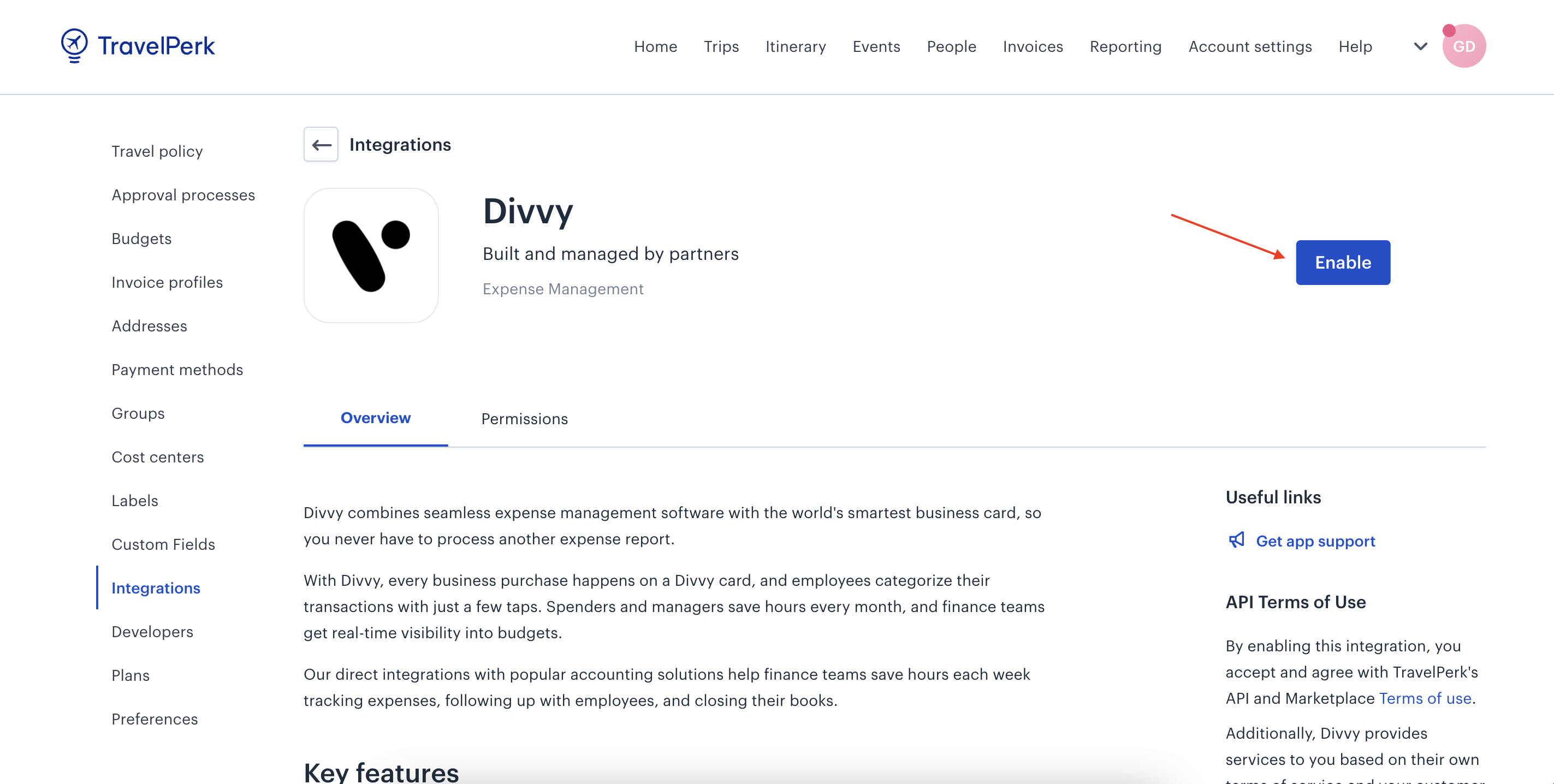 4. You will be redirected to Divvy's website to authorize the integration.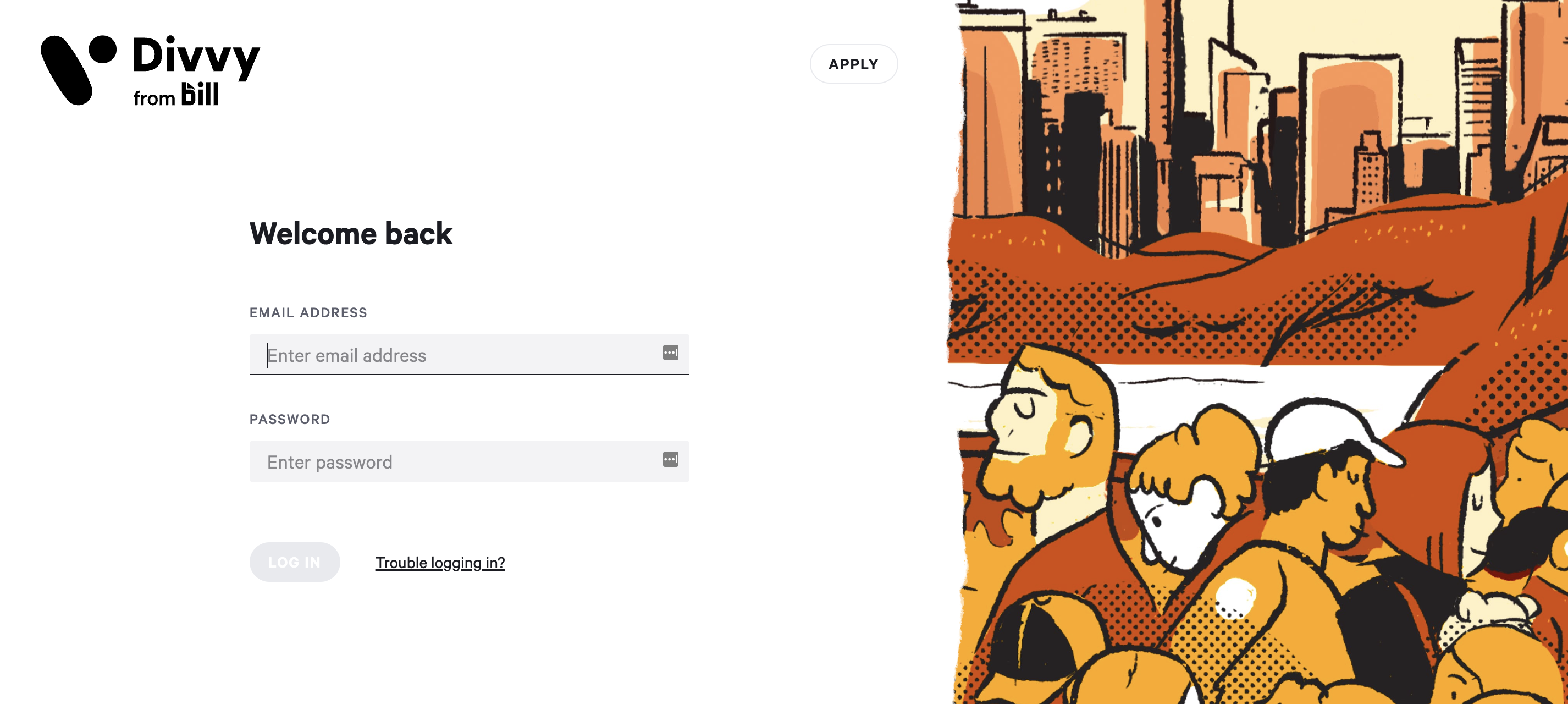 Log into Divvy and confirm you allow Divvy to share data with TravelPerk.
How do I know that the integration is active?
Go to the list of your integrations in TravelPerk > Settings or follow this link.
Find Divvy on the list of Enabled integrations and click on the Manage button. On the window that pops up, click on the Disable button.