You can restrict who uses payment cards in the following ways: 
Add it as a personal card, so it's only visible to you
Restrict the card to specific invoice profiles, so it's only visible to people assigned to that invoice profile at payment
Make the card visible to everyone
You can choose the restriction level on your card when you add it, or change it at any time.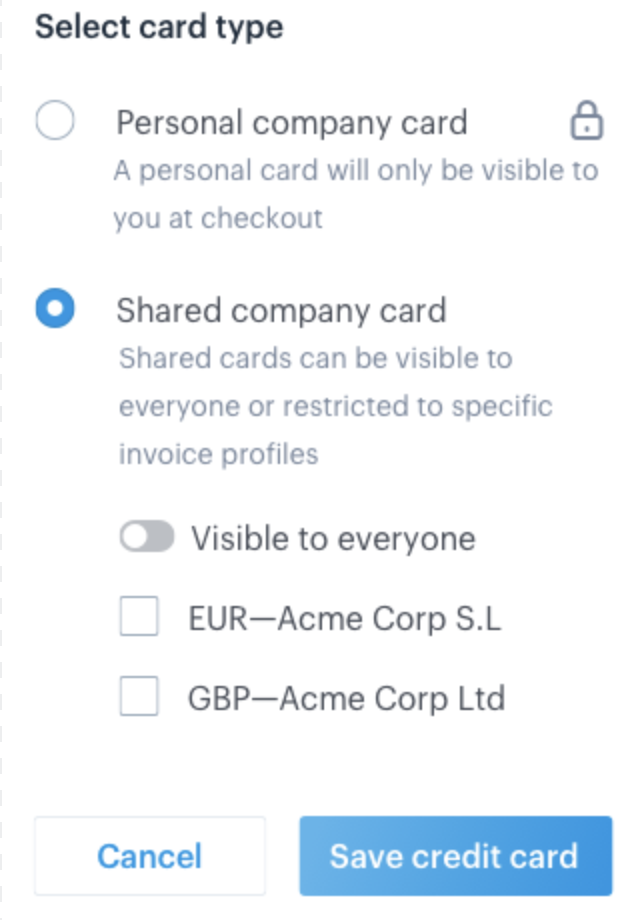 Personal payment cards are added to your profile. Click your initials in the top right hand corner to go to your profile, scroll to personal payment cards and click Add a card.

Company payment cards can only be added by admins via the Company Settings - Payment Methods tab or on the payment page. When you add a new card you can choose the restrictions for it.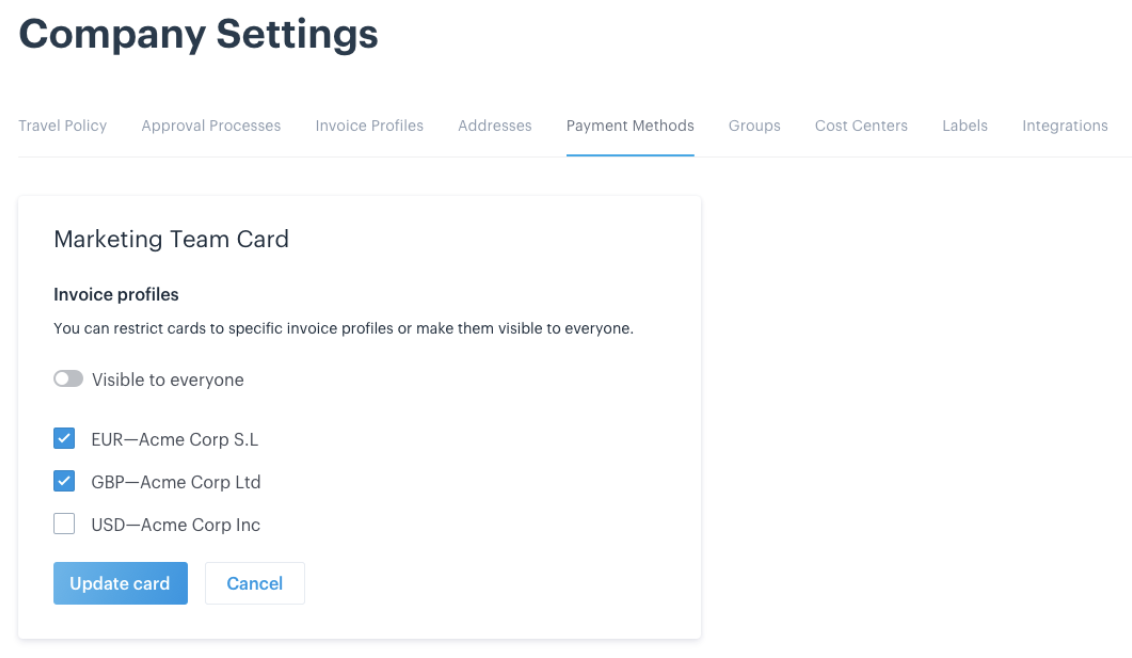 You can see a summary of which cards are available to which invoice profiles on the Invoice Profiles tab of your Company Settings.