In most cases, seats are assigned automatically by the train operator and will appear on your e-ticket.
When booking a ticket for DeustcheBahn trains, seats are not automatically included. You need to purchase them as an extra. You can do this when booking by:
When you click on See details of a train, you can scroll down in the panel to Reserve seat
Pick your preference for compartment type, seat location and zone
Click Add to trip, and you're done!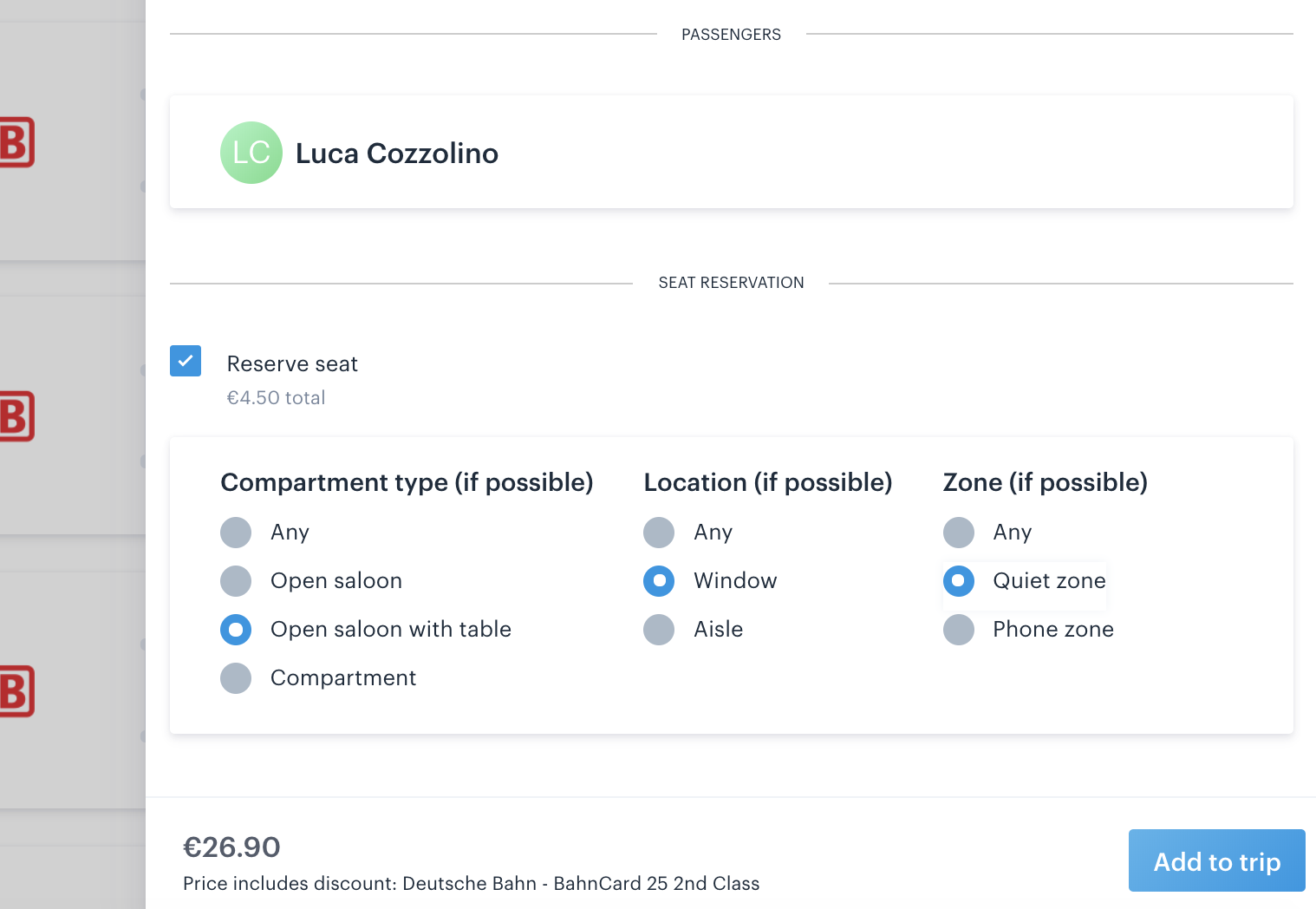 Remember: It is not always possible to secure your exact preferences, but we will do our best to make sure you get a seat.
Maybe you also need to add a railcard or train loyalty program?
Or understand how you'll receive your train tickets.