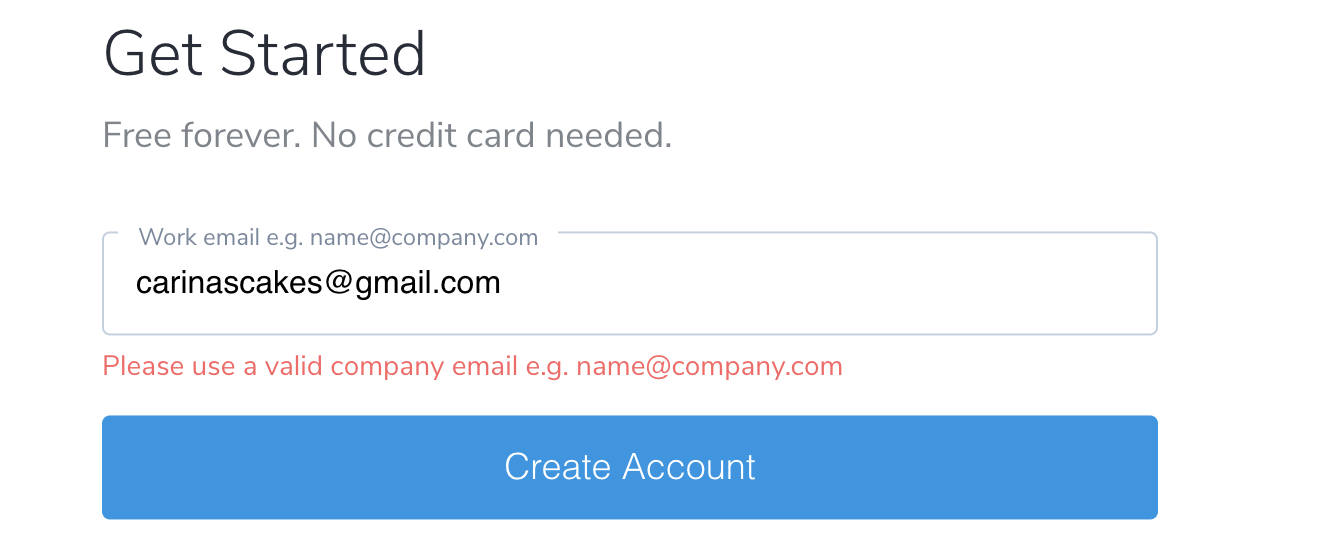 If you're getting stuck at the email sign up stage and seeing this message, it could be because you're trying to sign up with a gmail, hotmail or another individual email account provider. Try using your businesses email domain. i.e. carina@carinascakes.com.
TravelPerk's focus is on helping businesses manage their travel, so the first check we do is to make sure you have your own email domain. 
But if you think we've got it wrong, please drop us a line at sales@travelperk.com and we'll be happy to talk through the best way to setup.