What you'll learn in this article: This article explains what it means if one of your travel options shows that it is a bundled ticket and some important things to keep in mind with these types of tickets. Things like if one flight is delayed causing you to miss your connection — what happens?
A bundled ticket combines two or more tickets from different airlines. These combinations can give you cheaper prices 💸  and more flexibility 🤸 on your flight times.
Bundled Tickets appear in two different scenarios:
When booking a return flight, you may be offered the outbound journey by Lufthansa and the return by British Airways.
When you book multi-city trips, each section of your journey could be provided by a different airline.
For example, you want to fly from London - New York. A one-way flight ticket might look like this: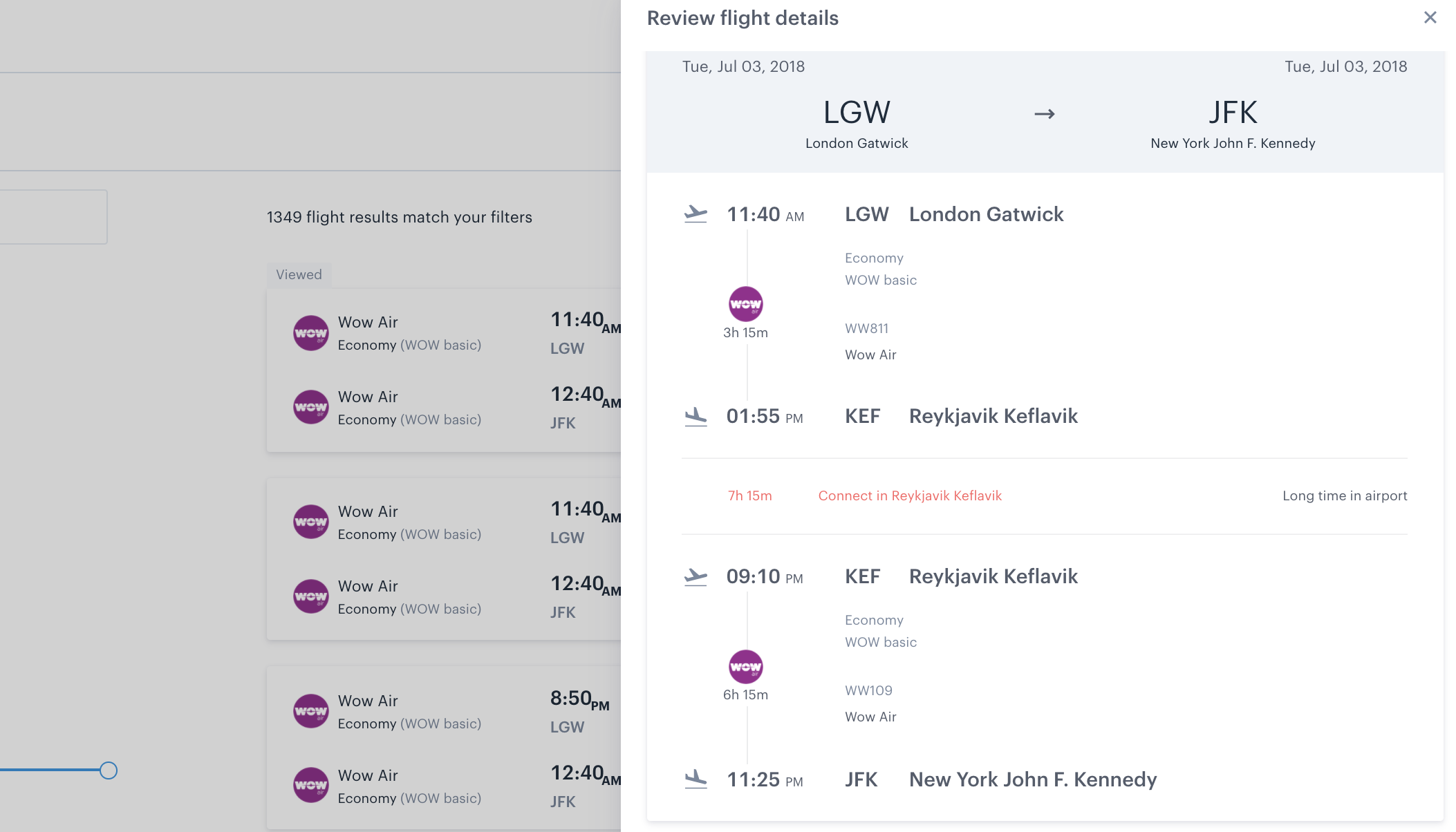 The whole route is traveled on Wow Air, with one connection in Iceland. 
But let's say you want to change in Paris, you can search for a multi-city trip and it might show you a bundled ticket: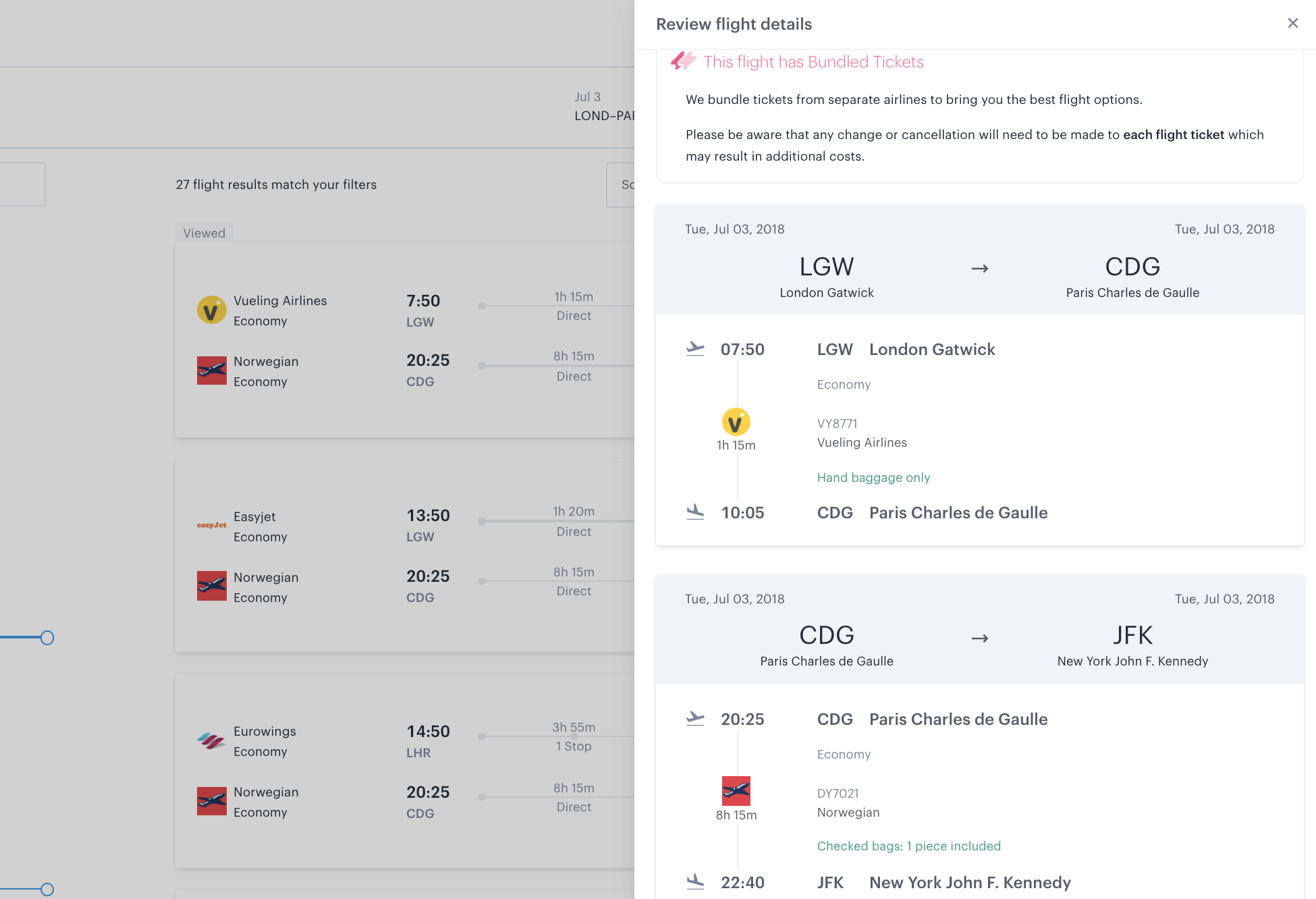 With the London-Paris route traveled with Vueling, and then the second flight Paris - New York with Norwegian. The combination of these two flight tickets would be classed as a bundled ticket.
There are some important things to remember about all bundled tickets:
✈️  Some bundled tickets might be from the same airline, but they still count as two separate single tickets.
⏰  If your first flight is delayed and you miss the second flight, you will not be covered by the airline. As these are two separate flight tickets, the airline will consider it as a missed flight - not a missed connection. So you would have to cover the cost for a new ticket if needed. 
💲 If you want to modify the name, date or any other details about your flights, there may be a charge per ticket.
Spot bundled tickets by looking for this icon, and enjoy this new unlocked inventory!