A bundled ticket combines two or more tickets from different airlines. These combinations can give you cheaper prices 💸  and more flexibility 🤸 on your flight times.
For example, you want to fly from London - New York.
A standard flight ticket might look like this: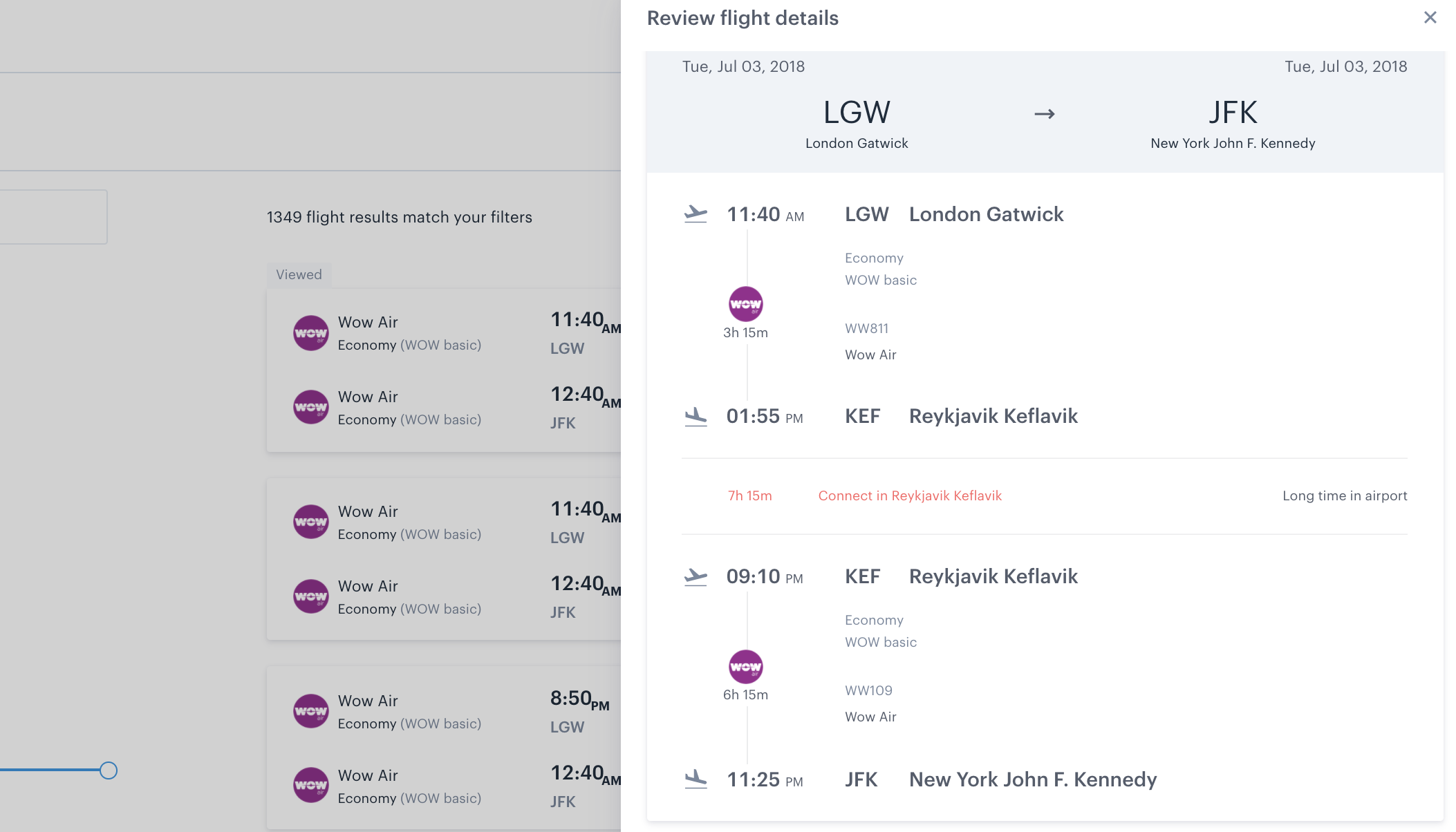 The whole route is traveled with Wow Air, with one connection in Iceland. 
A bundled ticket might look like this: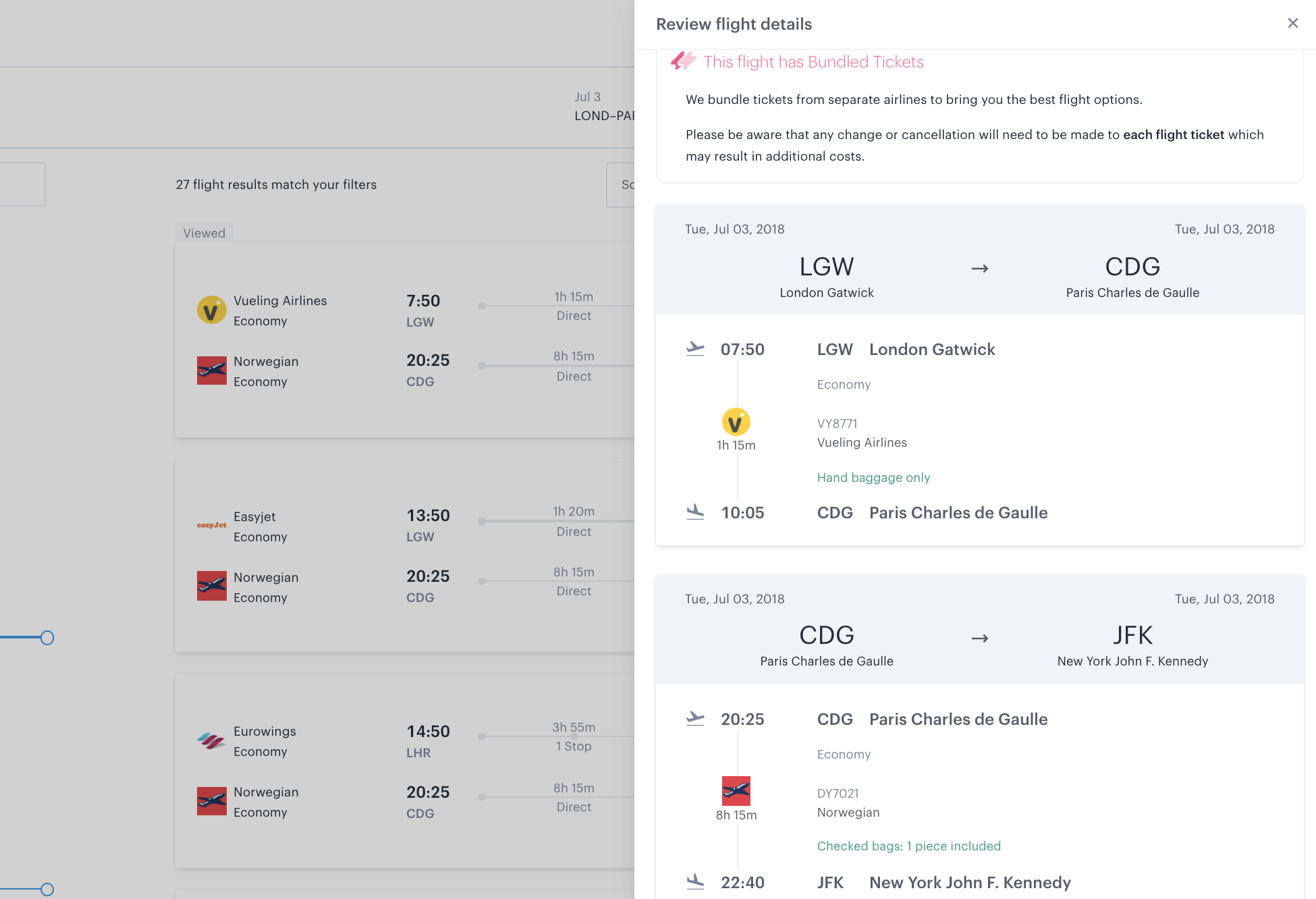 With the London-Paris route traveled with Vueling, and then the second flight Paris - New York with Norwegian. The combination of these two flight tickets would be classed as a bundled ticket.
There are some important things to remember when buying bundled tickets:
✈️  Some bundled tickets might be from the same airline, but they still count as two separate single tickets.
⏰  If your first flight is delayed and you miss the second flight, you will not be covered by the airline. As these are two separate flight tickets, the airline will consider it as a missed flight - not a missed connection. So you would have to cover the cost for a new ticket if needed. 
💲 If you want to modify the name, date or any other details about your flights, there may be a charge per ticket.
Spot bundled tickets by looking for this icon, and enjoy this new unlocked inventory!