TravelPerk reports help you track your company's spend on travel. By using cost centers and labels, you can keep every trip categorized and generate reports on the travel spend for a particular project or department.
Who can use this feature?
By default, only Admins can access the company settings
How does it work?
In the company settings, under Labels, you can tick the box Make labels mandatory for all trips.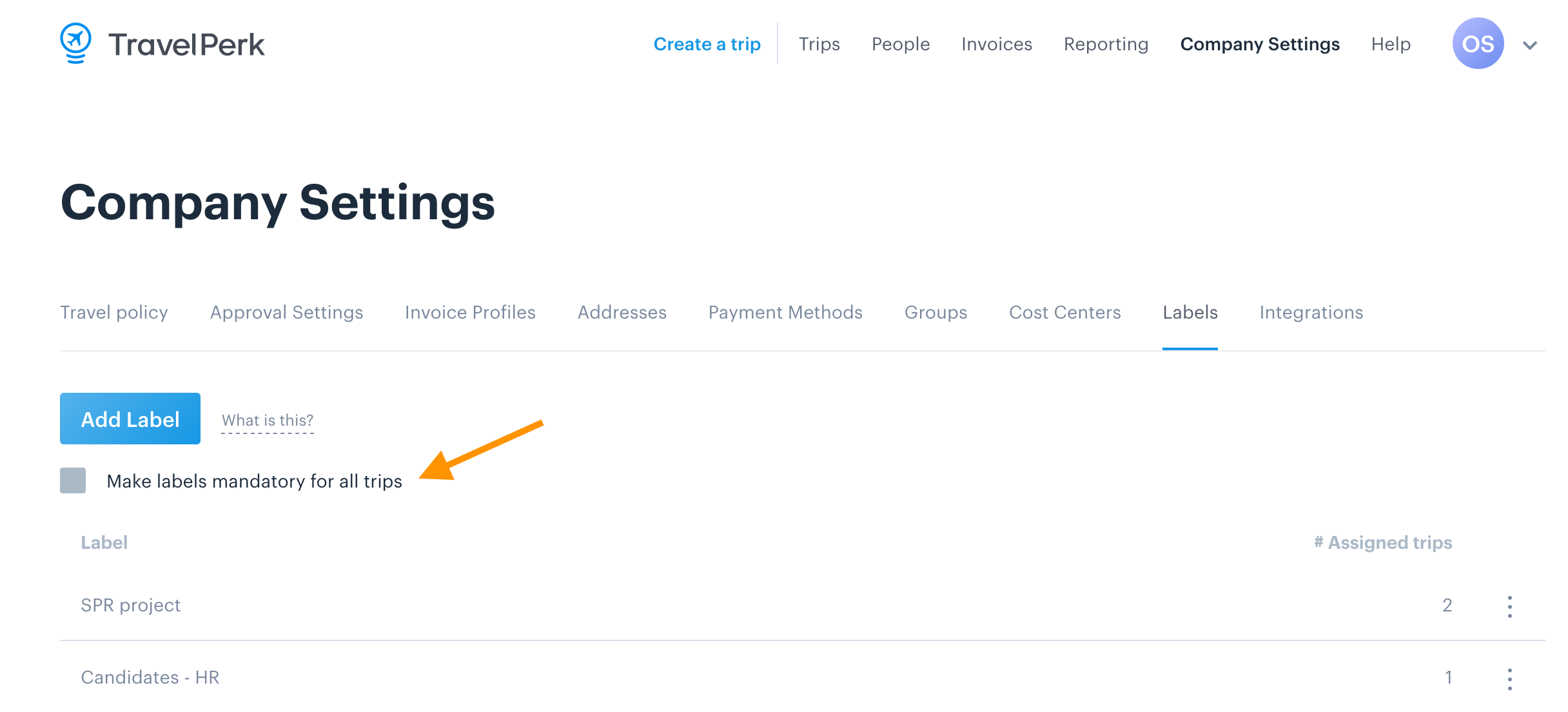 Then, when anyone from your company books a trip, they will be asked to add at least one label before checking out. Here's an example of the message they will see: 

How does it help?  🏷️
Labels are really useful when creating reports about specific projects. Unlike cost centers, labels can be added to trips after the checkout. But by making labels mandatory you ensure that the booker labels the trip at checkout. Meaning you don't have to go back through and add any missing labels later. It's a time saver for you.
You can also make cost centers mandatory.