Favorite hotels can be saved at a company or personal level. Only Company Admins can save favorite hotels for a company, but anyone using TravelPerk can save a personal favorite hotel.
Any favorite hotels you save will appear at the top of the search results of hotels in that city.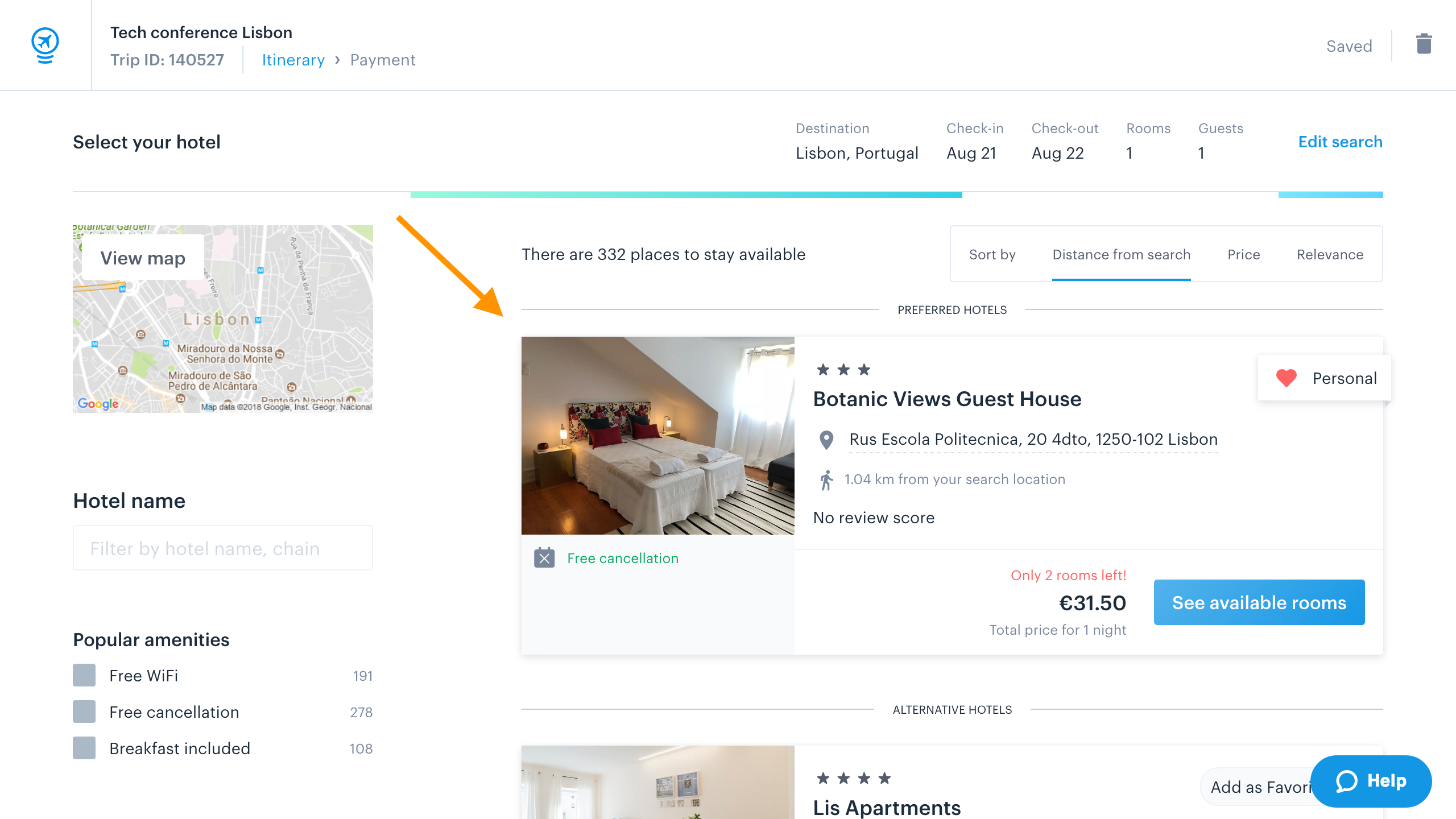 ❤️  To add a hotel as a personal favorite:
Find the hotel in the search results, then click on the little grey heart in the right hand corner 
You'll see the heart turns red and has the label Personal

The next time you search hotels in that city, your personal favorites will show up at the top of the list alongside any company favorites saved by your company admins.
Making it even easier to go back to that great little hotel you found last time! 💎
💔  To remove a hotel from your personal favorites:
Find the hotel in the search results, and click on the little red heart in the right hand corner

The heart will go back to being grey and the hotel will no longer be one of your personal favorites