Cost Centers are a way of grouping together trip costs from the same department or project. This can be really useful when you need to keep track of each department's spend on travel.
As a Company Admin, you can create as many Cost Centers as you like, with names relevant to your company. However, Users can only be a member of one cost center at a time.
The assigned Cost Centre will appear on any trip invoices for that user.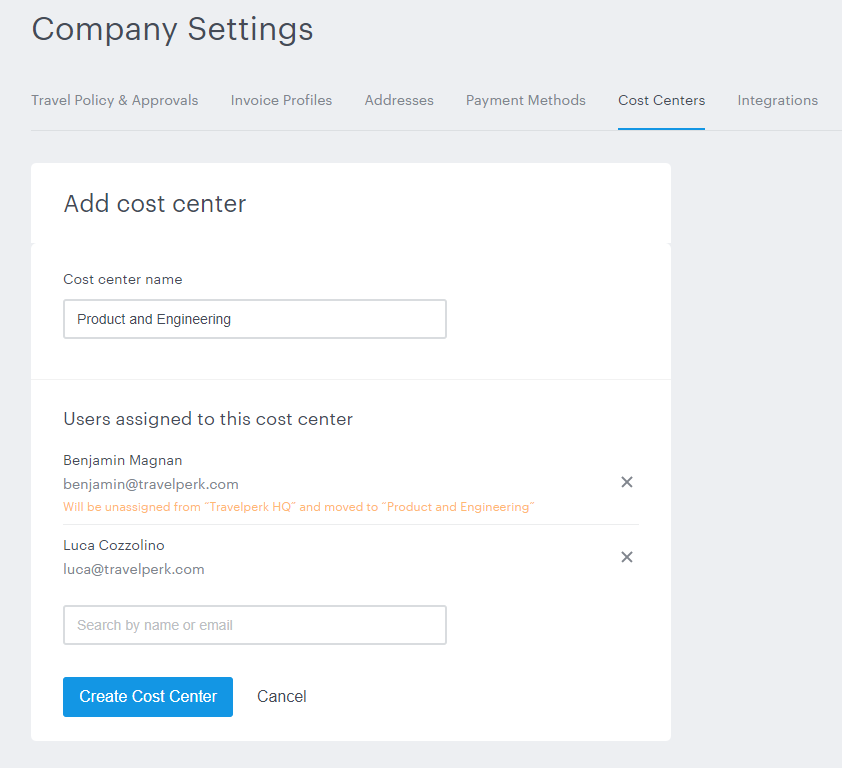 See our article on how to add or manage Cost Centers here.
Cost Centers are different to Groups, which you can learn more about here.