To ensure that all trips get invoiced to the right legal entity and address, you can decide at checkout where to invoice each trip.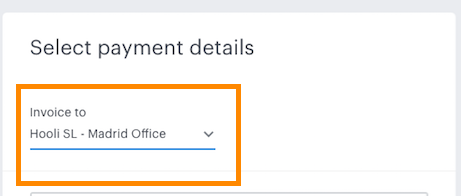 As an Administrator, you can assign a trip to any invoice profile.
At checkout, review your trip
Select within "Invoice to" what invoice profile you would like to use for this trip
Select Confirm Payment
As a traveler (non-admin), you can only select the invoice profiles that you are assigned to.
At checkout, review your trip
Select within "Invoice to" what invoice profile you would like to use for this trip
Select Confirm Payment