Who can use this feature?
Only Admins can delete a person from the platform.
Teams change, and occasionally members of your team may come and go. 🍂 
Company admins can archive travelers from the People directory.
Archive User account
Go to the People directory
Search for the person you want to archive
Click on their name to open their panel
Scroll down to the bottom and click Archive User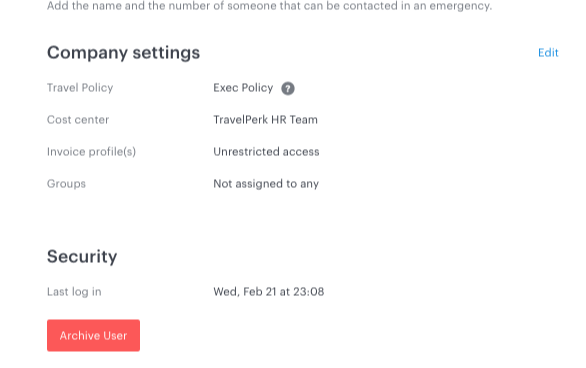 Once the person's account has been archived:
they will no longer be able to access their Travelperk account.
it will not be possible to select them as travelers when creating a new trip.
However, their past trip information will still be available to company Admins on the reporting page and trip list.
Be Aware: To unarchive a user you will need to contact us and we will do it for you.