Since you're already familiar with what Travelperk is all about, we'll now show you how to set up your profile and book your first trip on your company's TravelPerk account.
This guide is meant for those joining an existing TravelPerk account. If you are trying to set up TravelPerk for your company, head over to the Getting Started for Admins Guide.
Step 1 — Join Travelperk
You've probably already received an email invitation with your username. Click Login to Travelperk to get started.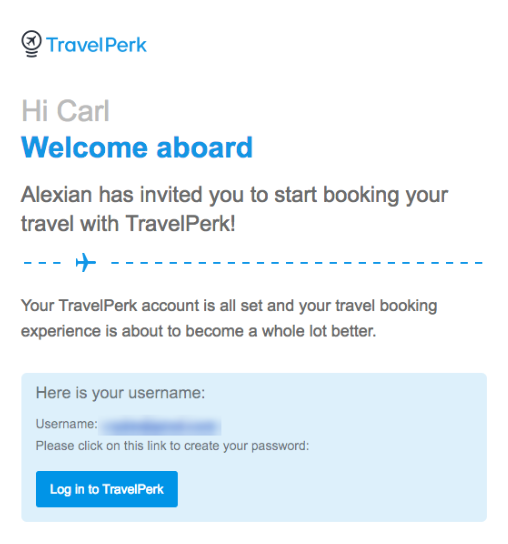 Step 2 — Fill out your Personal Profile
Filling out your profile with your personal data, travel document information, and details about your travel preferences will make all your upcoming travels a breeze. Follow this guide on how to update your profile.
Step 3 — Start Travelling
Now you are ready to book your first trip!
Here are some helpful articles to get you going:
At any time, drop into our Help Center to discover more about what you can do with Travelperk.
We hope this was helpful. And as always, don't hesitate to contact us if you have any questions or doubts.