You can use your current google account to log into Travelperk avoiding the need to remember different passwords for various services. Please bear in mind that a user with the same email as the one used to identify your google account has to exist previously at Travelperk.
Click Log In with Google on the login page to access your Travelperk account with a Google account.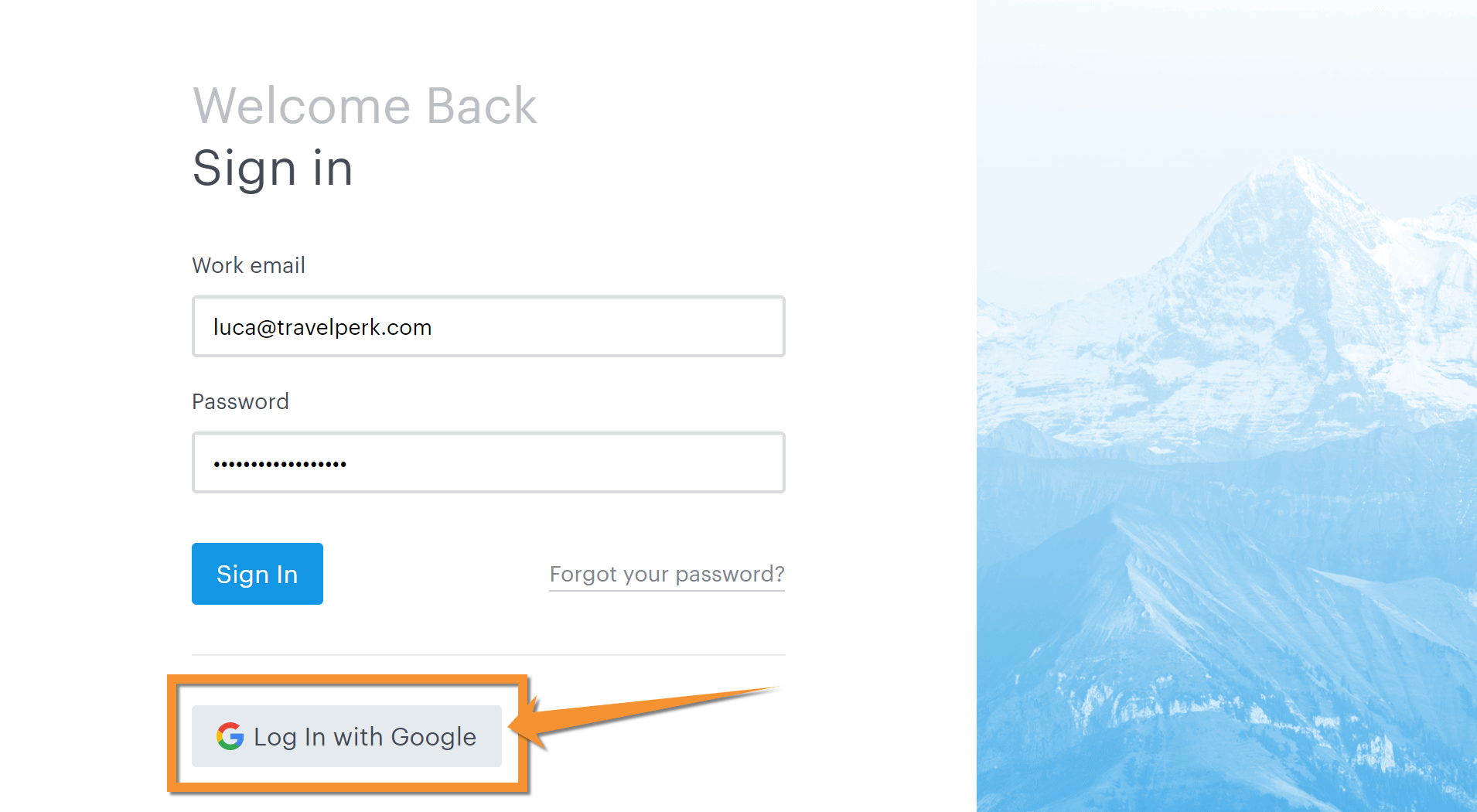 Note: If the account doesn't exist at Travelperk you will see the following error message: "User is not a valid Travelperk user".
Note: Some companies can use the same email to identify or contact several users as they are using distribution list or they wish to handle the internal travel communication themselves. If there is more than one user that is notified using the same email account, that account can not be used together with the google login, and you will see the following error message: "The provided email credentials belong to more than one Travelperk user, please make sure that your users have different emails". If you wish to use Google login with these users, please contact our Account Management team, and we will be happy to assist you in setting the correct email for each of your users.
Good to know: Travelperk will never get access to your google account user and password.