Whether you're onboarding 5 or 5,000 people onto TravelPerk, we understand that introducing your team to a new and unfamiliar tool can be a daunting task. Our Account Managers at Travelperk are available 24/7 to guide you through the process.
If you haven't done so, request a demo and one of our Account Managers will assist you. Also, you might want to head over to the What is TravelPerk if you'd like a refresher about TravelPerk in general.
This guide is meant for account admins setting up TravelPerk for the company. If your company's TravelPerk account has already been set up, and you would like to join as a traveler, then our Getting started for new users guide is where you should go.
Let's get started!
Step 1 — Pick your Fellow Admins
Assembling the right team is the first step to a successful program. As an admin on Travelperk, you will be able to define and manage your company settings, add new travelers, and approve or decline trips through an approval process you set up. Check out this article about managing user roles.
Step 2 — Create an Invoice Profile
The first thing you need to set up in your Company Settings is an Invoice Profile. Follow this detailed guide on how to create an invoice profile.
Step 3 — Choose a Policy and Approval Process
TravelPerk lets you set up and automate your company's travel policies and approval process in under 2 minutes.
Go to Company Settings -->Travel Policy & Approvals to set your restrictions for flights, hotels, and your approval settings.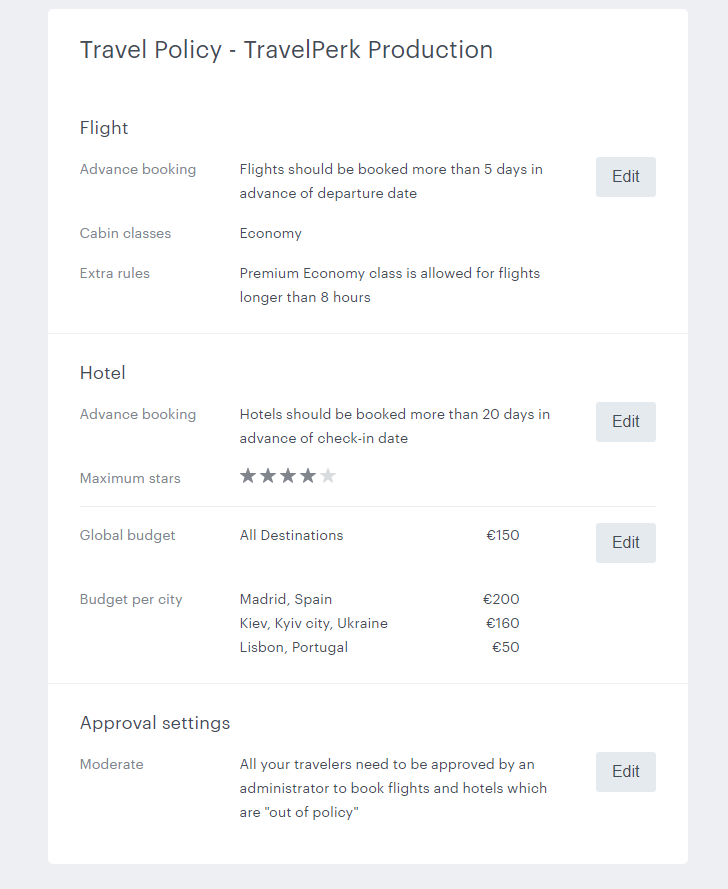 More information can be found in the Policy and Approvals article at the Help Center.
Step 4 — Set up a Payment Method
There are currently two different payment options to choose from. Most companies will choose to pay for their trips with a credit card, but you may also use a SEPA payment method instead. You can change your preferred payment method at any time, and remember, TravelPerk is 100% free and you will never - ever - be charged a fee.
Step 5 — Onboard Your Travelers
Now that we've got the basics out of the way, let's start adding travelers to your Travelperk company account.
There are 3 ways to onboard new users: through the user directory, during the booking process, or by sending us your list of new users. Jump over to the detailed guide on how to onboard new users.
Step 6 — Manage your company's business travels, in one place
And you're all set! Now you can start managing all your business travel and travelers in one place!
Here are some articles you might find useful: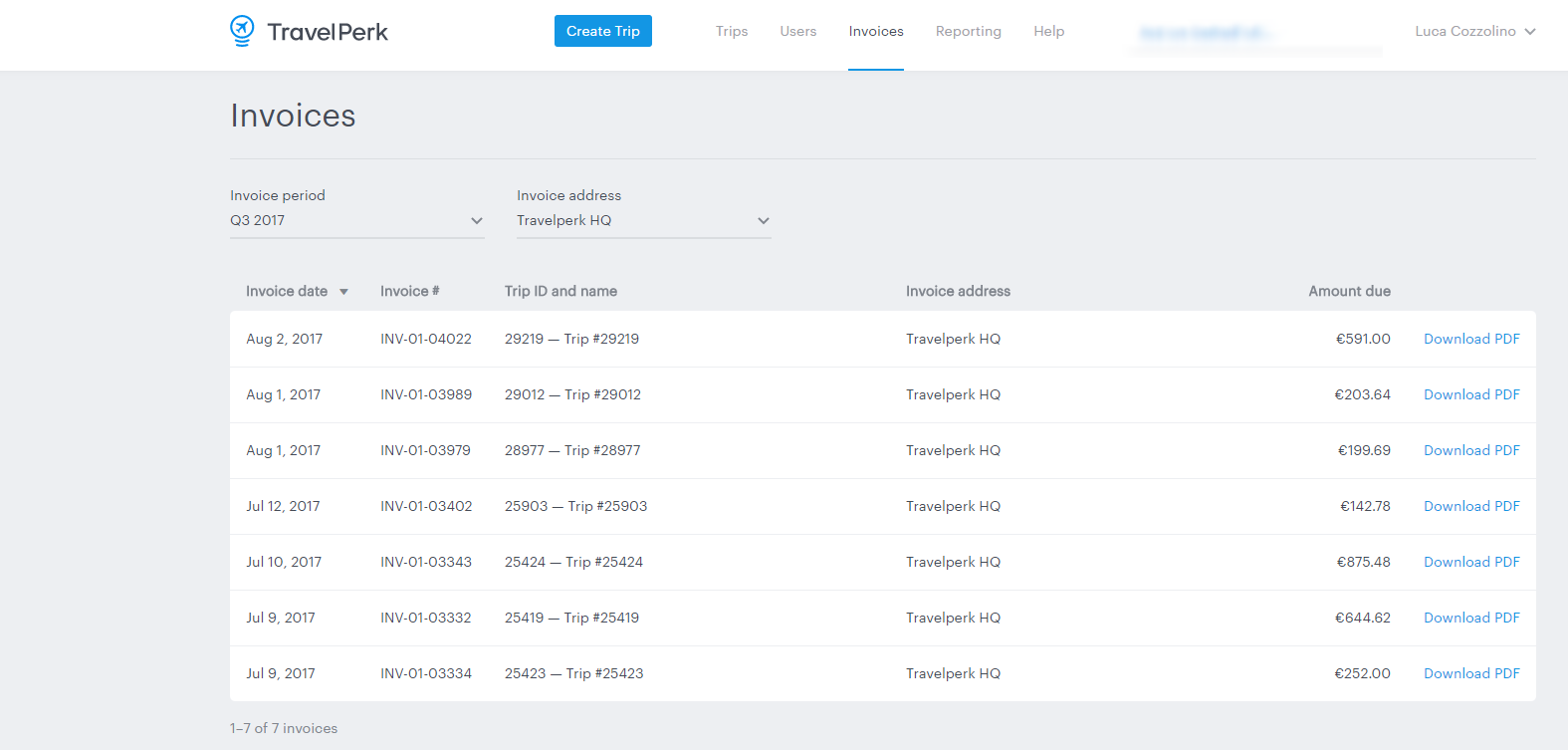 What's next?
Now that your team is ready for taking off ✈️, hop over to the Getting Started for new Travellers Guide where we'll show you how to manage your account settings, create and book trips, add loyalty programs, and other neat features to make your business travels simpler and much more enjoyable.
And don't forget our Help Center for specific questions and everything else.