Who can use this feature?
Only Admins have access to the Invoices.
Click Invoices in the main menu to review and download all your invoices in one place.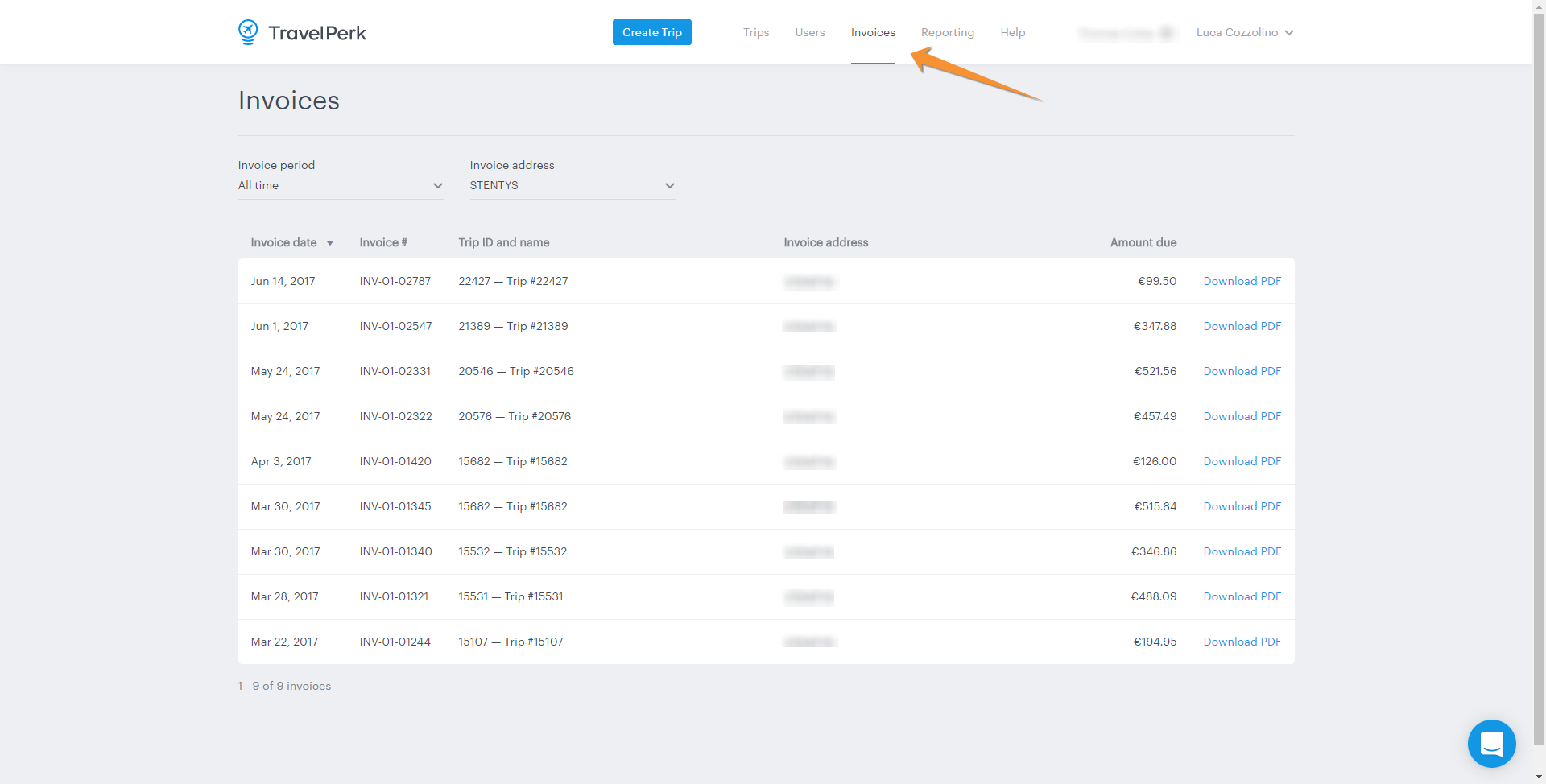 Invoices can be sent to you by email in your preferred frequency:
per trip
weekly
bi-weekly
monthly
Indicate your frequency preference on your invoice profile (click here to see how to change your invoice frequency).
If you haven't created your invoice profile, here is how to set one up.