By default, only Admins can add, edit or remove shared company payment cards.
You can manage your shared company cards by accessing the Company Settings page.
Adding a shared company payment card
Click on Add a credit card (We accept American Express, Mastercard, and Visa.)

Enter the card details

Select whether to make the card Visible to everyone or restrict it to specific invoice profiles

Under Card security, designate code owners (people who have access to the phone associated with the card and can complete verification checks) by adding their names or email address
Click Save card
Editing the code owners
What is a code owner? A code owner is someone who has access to the phone associated with a payment card, and can complete an identity verification check. Code owners need to have a TravelPerk account and belong to the same company.
Go to Company Settings -> Payment Methods
Find your saved card and on Card security, click Edit

Add code owners by filling in their name or email

Remove code owners by clicking on "x" button

Click Update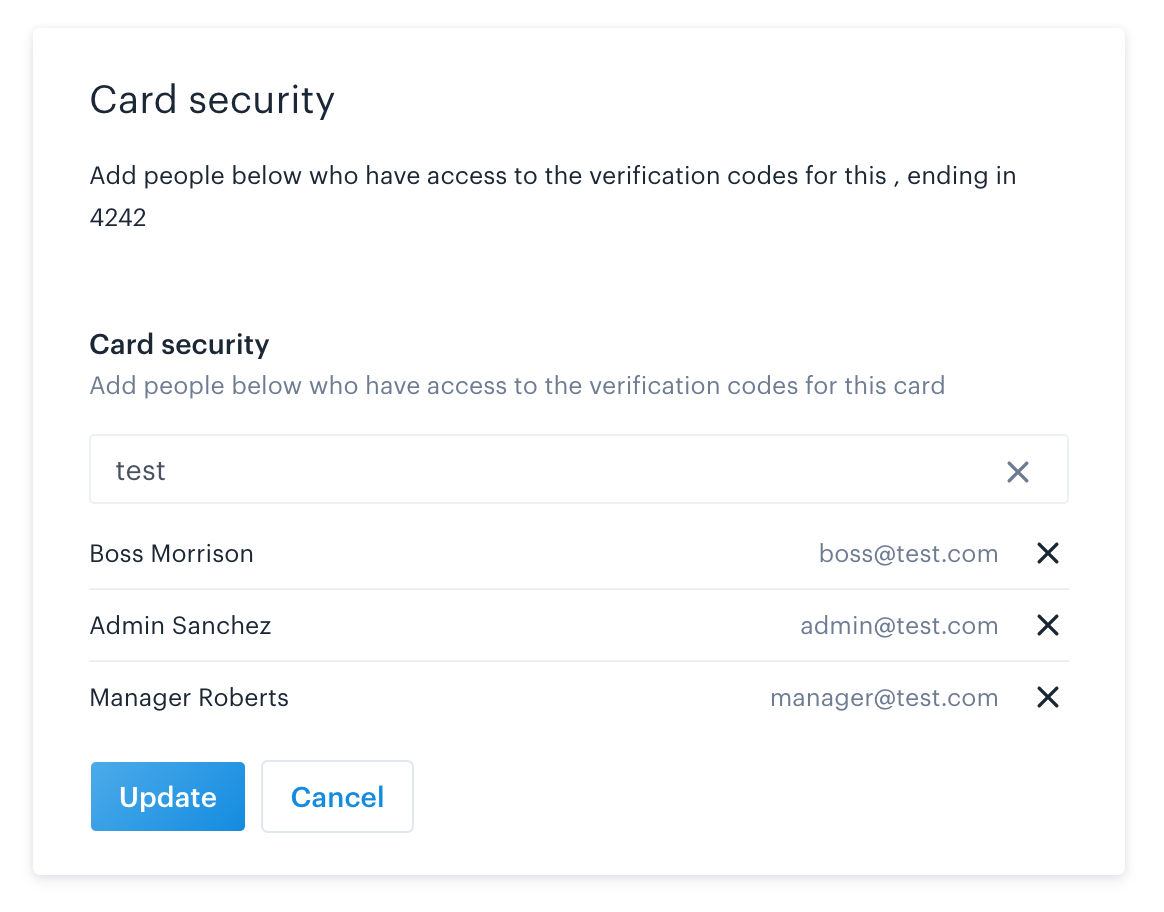 Removing a shared company payment card
Go to Company Settings -> Payment Methods
You can remove a payment card by clicking on the trash icon displayed on the top-right corner of each card
You will be asked to confirm removal of card, click on Delete credit card to confirm

To read more about payment cards on TravelPerk, check the articles below: