Who can use this feature?
Admins and Analysts can see the Reporting page.
The Reporting page gives you an overview of your team's travel expenses.
Create tailor-made reports:
First by Invoice Profile and date range:
Your company's default Invoice Profile will always be automatically selected at first.

Use the dropdown list to select one or multiple Invoice Profiles to include in the report (they need to be in the same currency).

The page automatically selects the last 30 days, but you can view reports by month, by year or by the year to date (YTD).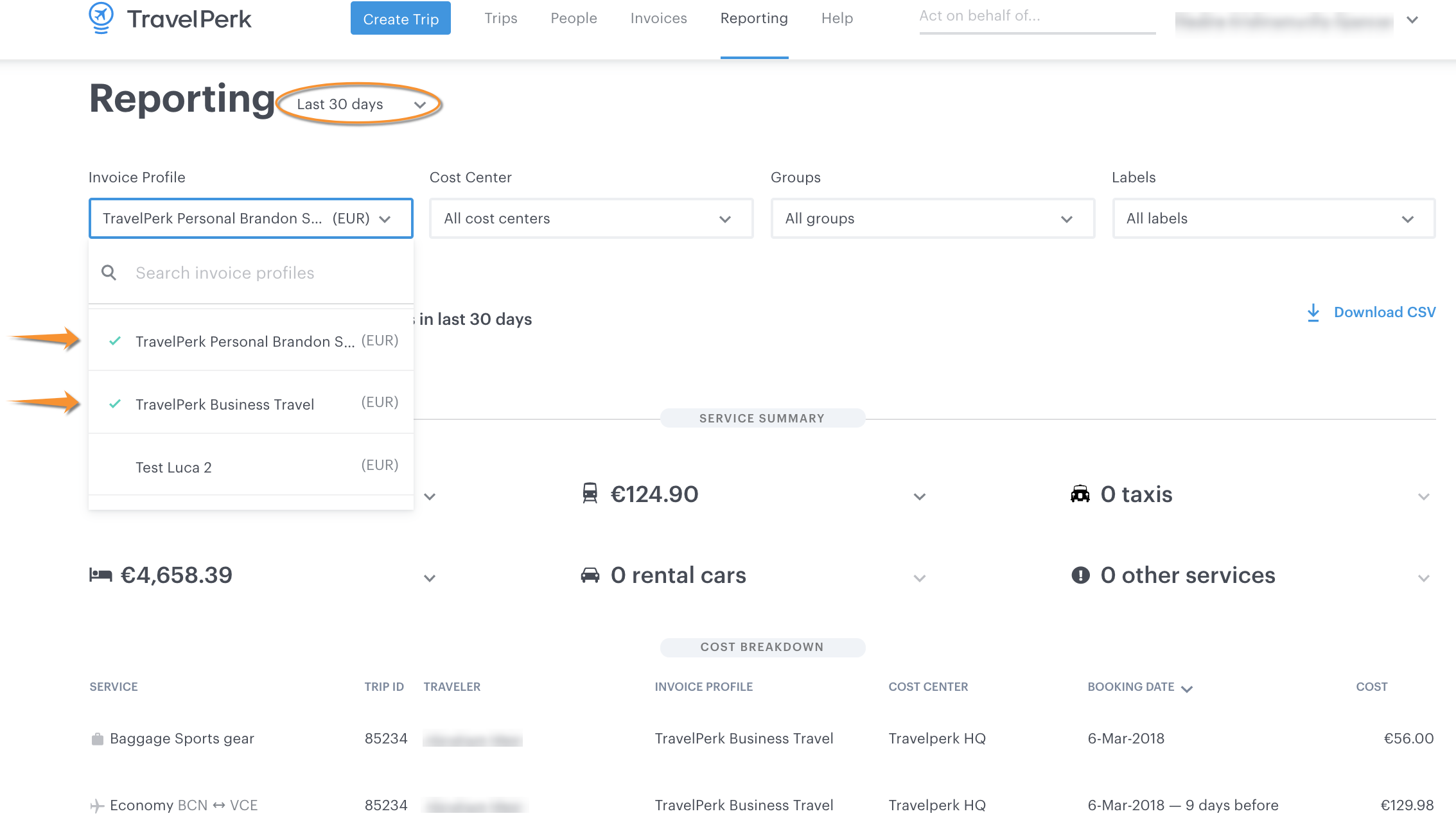 Then by Cost Center, Group, or Labels (optional):
To filter your reports even further, use the drop down lists to choose Cost Centers, Groups or Labels. Or a combination of the three.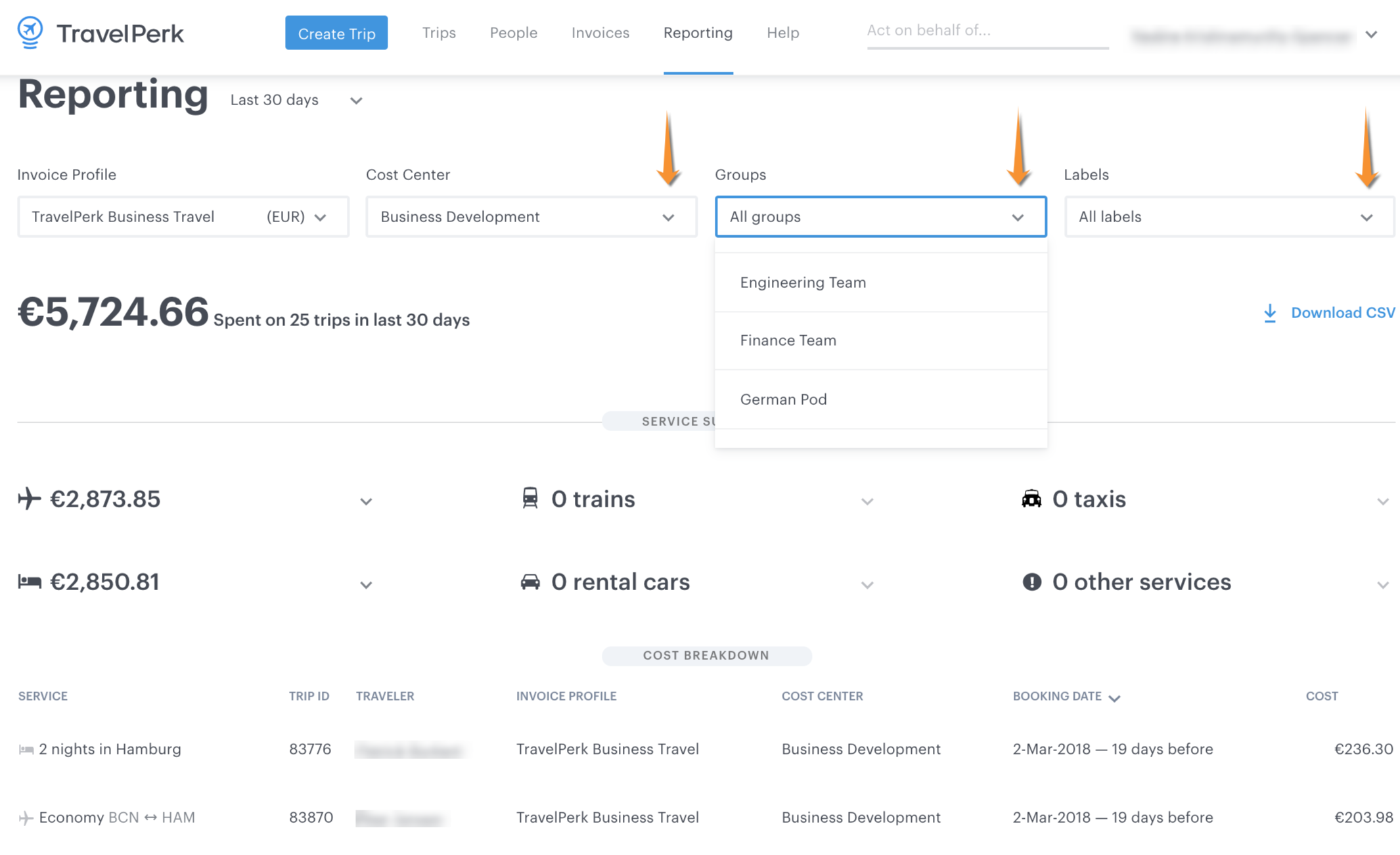 Not sure of the difference between Invoice Profiles, Groups and Labels? We break it down in this article.
Tip: Remember groups are linked to people not trips. So you can see all the trips a specific set of people have been on by adding them to the same group.
Then download your report:
Click Download CSV to save your expense report in a .csv file.
Your report will contain:
- Service: Description of the service (flight, hotel, baggage, seats...);
- Trip ID;
- Trip Purpose;
- Traveler first name, last name and email address;
- Billing Center (this is the Invoice Profile);
- Cost center (if applicable);
- Tags (Labels);
- Booking date;
- Booking window: the number of days between the booking and the departure date;
- Cost: the price you paid;
- Currency;
- Start date: Departure dates for flights or check-in dates for hotels;
- End date: Arrival dates for flights or check-out dates for hotels.