On TravelPerk, you can save your frequent flyer program details so you don't lose out on earning miles.
Adding a Frequent Flyer Number
Go to Your Profile
Under Loyalty programs, click Add a loyalty program
Type or select your Frequent Flyer Program from the drop-down menu, and insert your membership number
Click Save program
When booking a flight, you can see the relevant loyalty programs on the Extras page under Baggage and loyalty section. Here you will be able to see and revise your saved program, or add a program if you haven't done so already.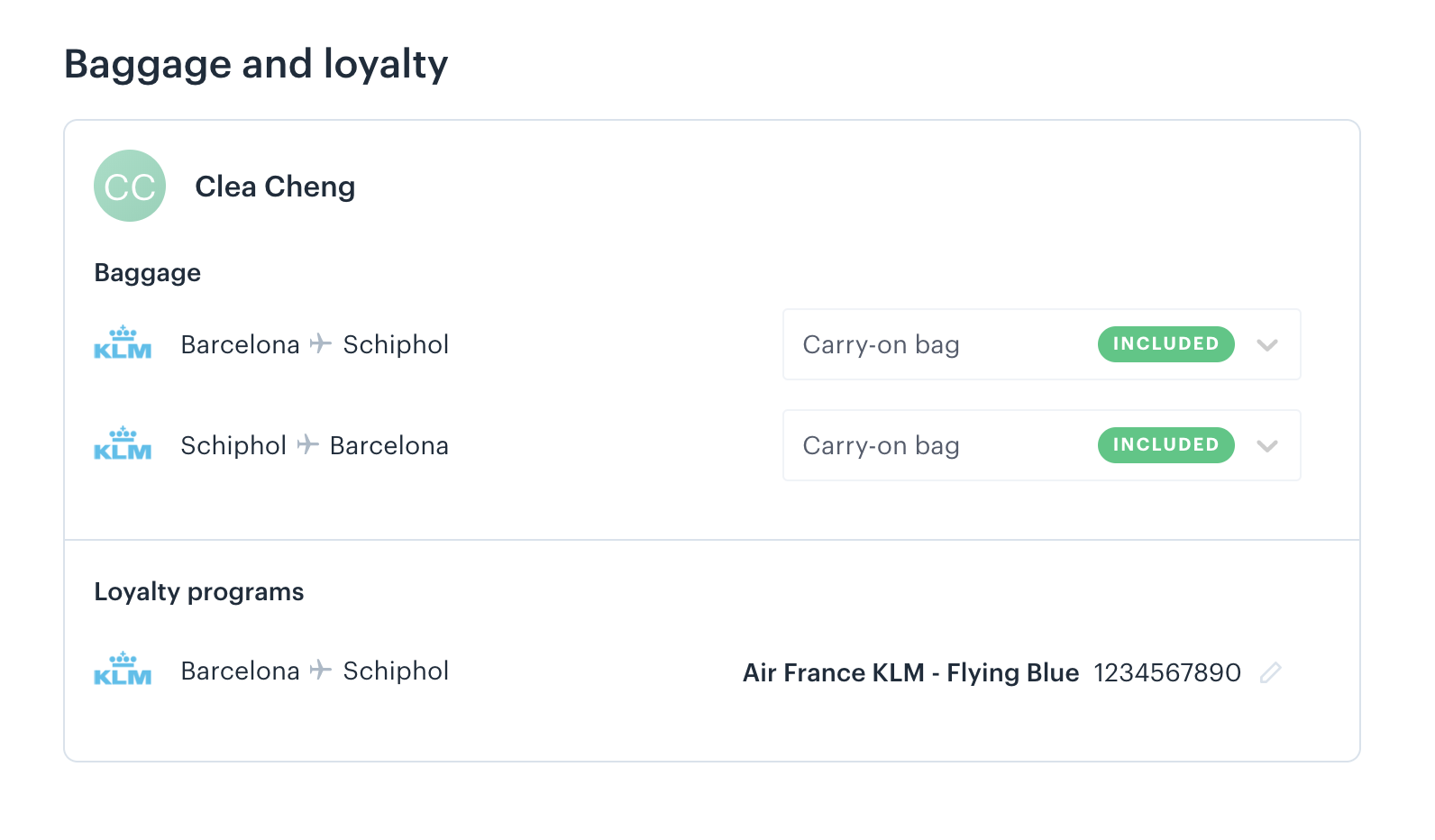 To know about other loyalty programs supported on TravelPerk, check the article below: