When creating a trip, select your flight option and you will reach the extras page. On this page, we will provide you with the option to add extra luggage, seats, priority boarding, and other special requests (i.e. meal, wheelchair, etc.).
💺 Seat:
Click on Select seats, we will display the flight seat map.

To select the seat you want, you need to click on it and then click Select.
Finally, to confirm your request, click on the Confirm Selection button at the bottom right corner of the seat map display.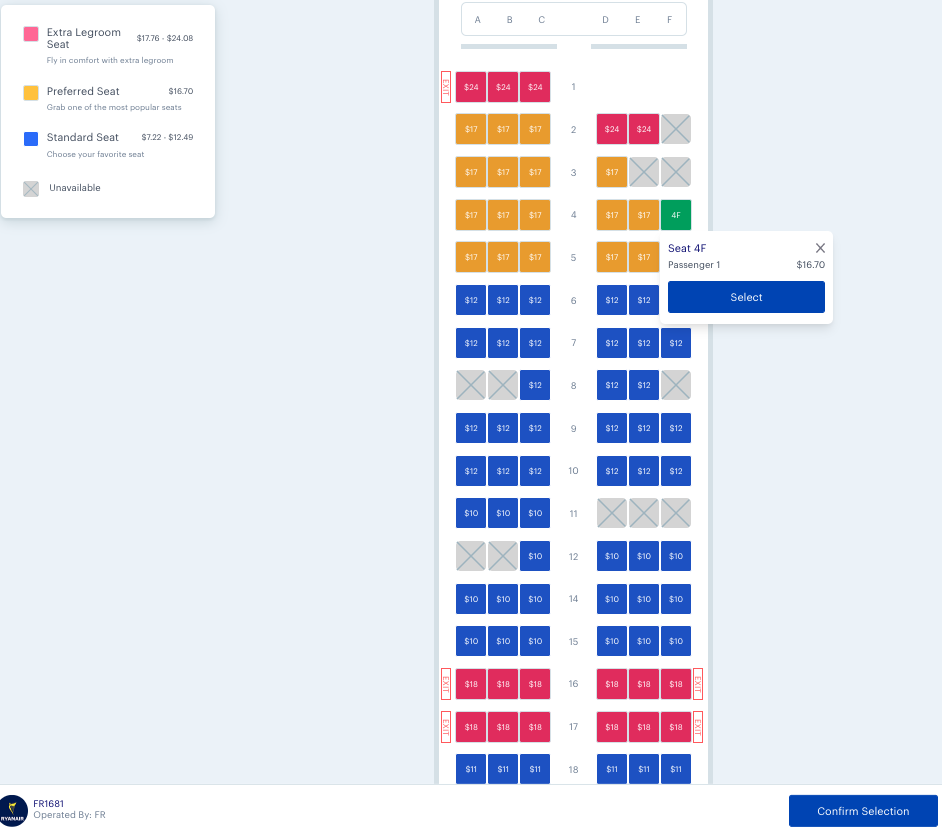 Note: Seat maps are not available for all the flights we offer, if your flight does not offer it, you can request a specific seat via the Special request box at the bottom of the extras page (more later).
🧳 Baggage:
We will display as many extra baggage options as we have. Click on the most suitable option and we will include it on your flight.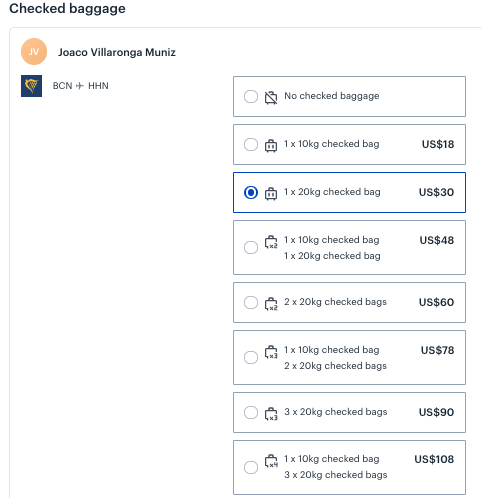 Note: We might not be able to offer extra baggage on all flights. You can send your request through the Special request box and we will try our best to book your bags. If your flight is in the US, extra bags cannot be added before the check-in period starts.
⏩ Priority Boarding:
Click on Add priority and it will be included

Note: If you can't find this option, it could be the flight does not offer it or it has sold out. You can still ask for it via the Special request box. Although we can't guarantee to get this perk for you.
🍲 Meal, Wheelchair & Other Special Requests:
Scroll down to Special requests and click the button Add special request and type in your request.

Note: Additional requests cannot be guaranteed and additional fees may apply depending on the request and flight policies. In any case, just write down your requests and we will get back to you with the options and costs as soon as possible.