When creating a trip, select your flight option and the Review flight details panel will display. Scroll down to Special requests and click the button Add a special request for this flight.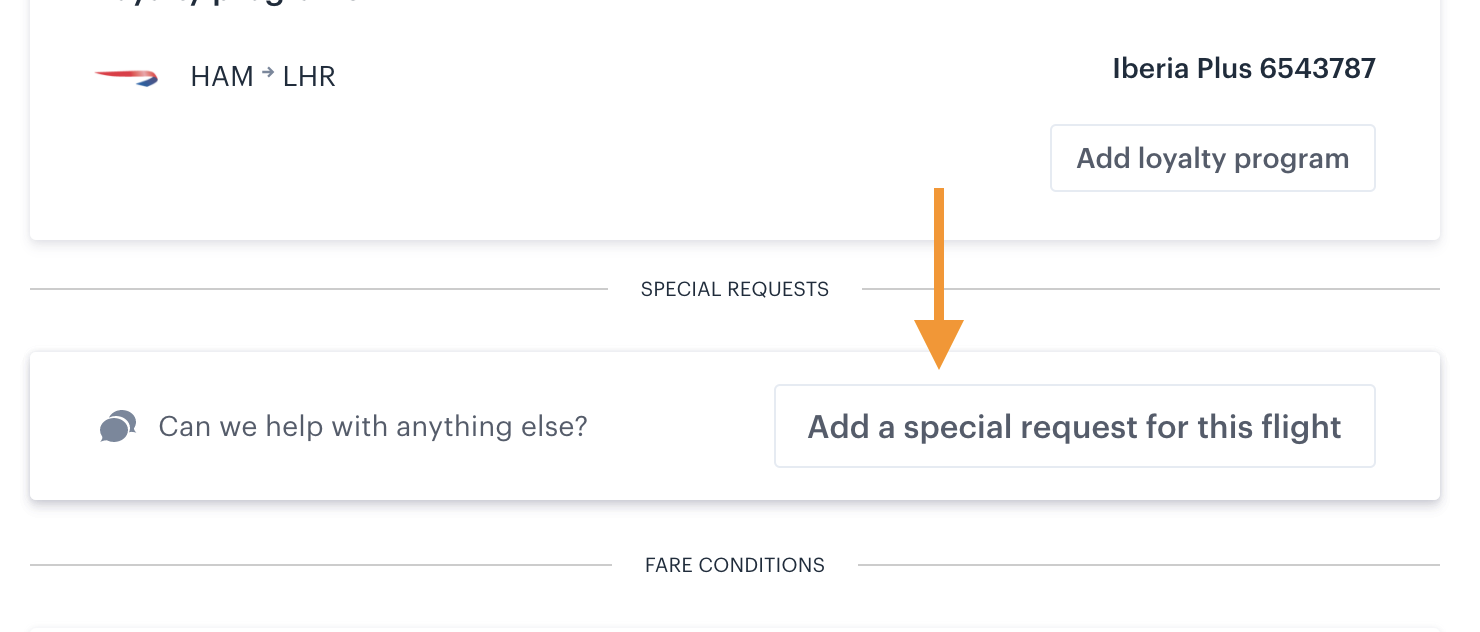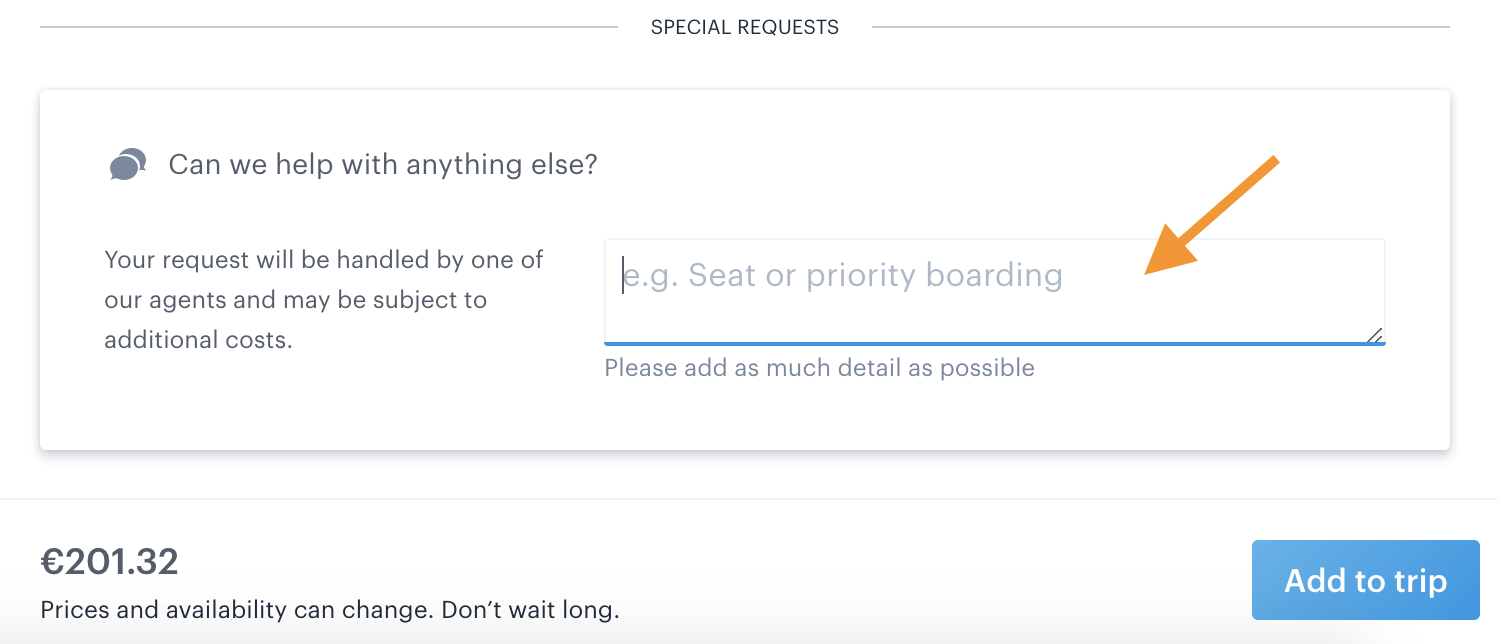 Write your request in the box and when clicking Add to trip, it will be added to your booking.
Warning: This box is only for extras, you cannot request a different cabin class (Business, Economy Comfort) or ticket type (flexible ticket) for your flight in this box. 
💺  Seat:
Please write exactly which seat allocation you'd like and we'll do our best to secure it. e.g Aisle, window etc
⏩  Priority:
Please write priority boarding.
🍲  Meal:
Specify what meal you prefer or any allergies. e.g Vegetarian, gluten-free, peanut allergy etc
Note: Additional requests cannot be guaranteed and additional fees may apply depending on the request and flight policies. In any case, just write down your requests and we will get back to you with the options and costs as soon as possible.